Portable generators are an indispensable power generation tool for many users today. It can help everyone survive power outages due to various reasons. However, if they are used improperly, they may cause certain dangers. Then the use of portable diesel generators requires What problems should you pay attention to?
1. Set up proper energy transmission.
Each electrical system is set up to handle a specific amount of electricity passing through it. If the power of the system is higher than its design level, it may cause serious safety problems. This is why it is important to install energy transfer tools when necessary.These applications allow the energy to be filtered to the correct level. When you buy a generator, you should make plans for where it might be used in different scenarios. This will let you know where you need to transfer, and transfers are also available.
2. Regular maintenance.
As with any type of machine, it is absolutely necessary to perform regular maintenance to keep it running properly. The safety checklist for diesel generators should include checking all liquid levels, cleaning the exterior and interior of the machine, replacing belts after prolonged use, and replacing dirty filters.All these tasks will help to make your generator readily available in the event of an emergency. Making the machine dirty, worn, and full of garbage will definitely inhibit its ability to perform work. Maintaining maintenance will prevent all these problems.
3. Install the monitoring system.
One of the real problems with the safety of diesel generators is that they emit carbon monoxide easily. Excessive exposure to this gas can cause serious health problems or death. However, there are some ways to avoid this type of occurrence by simply installing a monitoring system. The system will continue to track emissions levels.If these levels exceed a certain limit, it will alert you. This is especially important because if caught quickly, you can reverse the effects of carbon monoxide poisoning.
4. Set the region correctly.
When there is a power outage, it can be tempting to activate a portable generator. But also pay attention to safety issues. An easy way to ensure the safety of the generator is to set the area where the generator will operate before any emergency occurs.It is important that the generator has proper ventilation to avoid any fire or other safety hazards. But your generator also needs to be covered to avoid getting wet during operation. Therefore, finding an area that is ventilated but also covered is the key.
5. Clean fuel source.
In order for your diesel generator to operate safely, you need to ensure that the fuel source is always of high quality. This starts with the type of fuel you are using, make sure it is the correct type, and that there are no large amounts of additional additives that can disrupt the system. But it is also very important to flush the system regularly and add new fuel. Diesel fuel that is left in the machine for a long time without being used will eventually cause real damage to the machine.
6. Use high-quality materials.
A portable diesel generator is an investment, but it can change the rules of the game in those terrible emergencies. For the safest diesel generator, you should ensure that your generator is made of high-quality materials.Turn on your generator and be prepared to rely on its power, but the parts are damaged while it is running. This will be terrible. The power cord is a very critical part of the generator that is often forgotten. You need to make sure that the power cord can withstand the energy load. And it can handle moving around without tearing or breaking.
7. Follow the instructions.
Every generator has generator safety rules that you should strictly abide by. Read the instructions to let yourself know how the machine will work. However, improper operation of any machine will cause major problems and potential safety hazards. Different generators may require slightly different start-up procedures, or they may have unique maintenance requirements. Whatever it is, it's best to follow the instructions exactly to get the best results.
8. Keep extra supplies.
Emergency situations are completely unpredictable, which is why they are so dangerous. And why is so important to prepare for any situation as much as possible. One of the best ways to ensure the safety of diesel generators is to stock up on the supplies needed to keep them running. This means that all fluids it uses have extra, especially fuel.Having these things on hand will ensure that your generator will not run dry and cause other safety hazards. In an emergency, the last thing you need to worry about is whether your generator will work.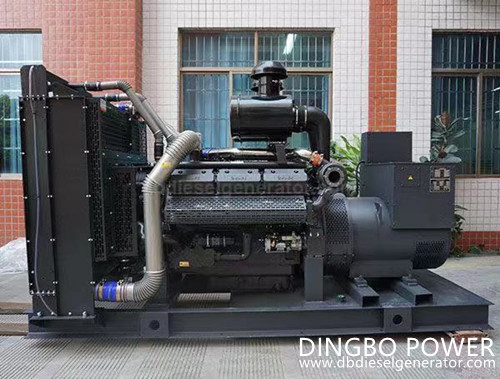 9. Carry out routine inspections.
Similarly, in order to ensure that your generator can work normally when you need it, you need to be inspected by a professional every year. Most people can handle many maintenance projects by themselves. However, if there is no professional training technician, you may miss a lot of things. They understand in great detail how the machine should work and how to make it as safe as possible. Therefore, the inspection by the professional engineers of Top Bo Power helps to keep your generator running safely and normally.
If you are interested in diesel generators, please contact us by email dingbo@dieselgeneratortech.com.