The biggest advantage of Dingbo Power's 500kw silent generator is its low noise. At present, silent generators are used in a wide range of areas. They are mainly used in post and telecommunications, hotel buildings, entertainment venues, hospitals, shopping malls, industrial and mining enterprises, etc., which have strict environmental noise requirements. Place, as a common or backup power source. At present, the 500KW silent generator developed by Dingbo Power has the following notable features:
1. It has a significant advantage of silence. The noise limit of the unit is 75dB (A) (1m away from the unit), which meets the international standard.
2. The overall design of the low-noise diesel generator set has a compact structure, a small volume, and a novel and beautiful appearance.
3. Multi-layer shielding impedance mismatched sound insulation cover, using carbon steel five seamless hinges, high elastic sealing strips, and the gaps are more airtight.
4. High-efficiency noise-reducing multi-channel air intake and exhaust, air intake and exhaust channels ensure sufficient power performance of the unit.
5. Large-scale impedance compound muffler.
6. Large-capacity fuel tank.
7. Special quick-opening cover, convenient for maintenance.
8. The paint of the outer cover is specially treated by strict zinc washing, phosphating and electrophoresis. After electrostatic spraying, it is made by high temperature melting and casting, which highly enhances the anti-corrosion ability.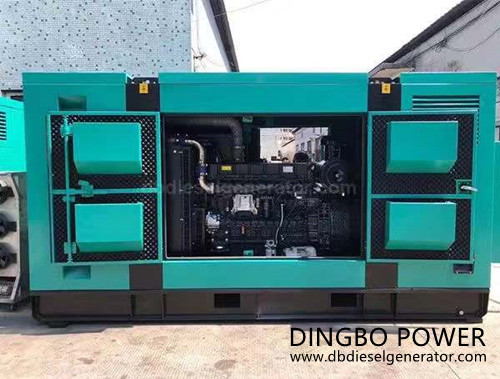 The price of 500KW silent generator is high and low, and the price difference is relatively large. It mainly depends on the brands of diesel engines and generators. There are many diesel engine brands, including imported diesel engines, joint venture diesel engines and domestic diesel engines. For example, international brand diesel engines: Perkins The prices of Cummins, Volvo, and Ricardo are relatively high. If domestic brands of Yuchai, Weichai, and Shangchai diesel engines are used, they are relatively more affordable. The same generator parts: international brands, Stanford, Marathon, domestic ones Wick, Inger, etc.Different brands and configurations of 500kw silent diesel generator sets have different prices. Dingbo Power takes the domestically made Yuchai silent diesel generator sets whose performance is not worse than that of international brands as an example: the price is about more than 200,000 yuan.
If you need to buy a 500KW silent diesel generator set, please contact us by email dingbo@dieselgeneratortech.com.Dingbo Power has 15 years of manufacturing experience since its establishment. Over the years, the company has established close cooperative relations with many companies such as Yuchai and Shangchai, and has become OEM supporting factories and technology centers,Can be customized according to customer needs 30KW-3000KW various specifications of ordinary, automatic, four protections, automatic switching and three remote monitoring, low noise and mobile, automatic grid-connected diesel generator sets with special power needs, affordable, no after-sales worry!