Today, many businesses are equipped with backup power, and some people wonder: is a diesel generator the best choice for backup power? What are the benefits of using a diesel generator set? In recent years, the development trend of all kinds of new materials and control systems, diesel generator sets have also applied these new materials and control systems, designed more new generator sets with additional functional modules, diesel generator sets can now work better, for the development of enterprises in various fields made a great contribution.
There Are Many Advantages to use A Diesel Generator Set
You need to purchase a generator set so that production and operation are not affected by power supply. Diesel generators are not only efficient, but also cheap. So why are diesel generators considered the most cost-effective type of generator on the market today? That's because it uses fuel. We all know the price difference between diesel and gasoline, but why is a diesel generator not only efficient, but also cost-effective? Next, Dingbo talks about this aspect of the problem.
The problem is easy to understand because diesel has a higher energy density than gasoline, and the same amount of gasoline and diesel can produce more energy.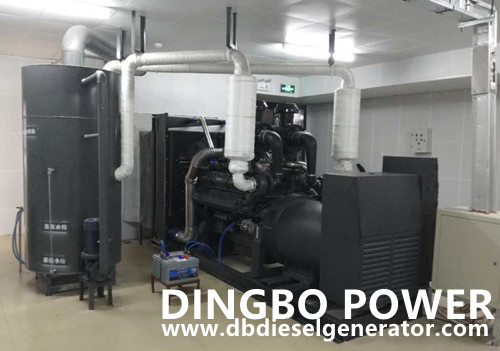 This is why diesel engines for power generation can provide a better power supply and are the best choice for heavy machinery and machinery. The cost effectiveness and efficiency of this diesel generator has been recognized by various industries. It gets a lot of attention. And has been recognized by many customers.
Next, let's take a closer look at the benefits of diesel generators.
The benefits of diesel generators can be listed in a long list, but the most important features and benefits include: However, it is not limited to these. Diesel generators are more reliable and robust than gasoline and natural gas generators.
Diesel generators have 30 to 50 percent lower fuel costs per kilowatt of electricity than natural gas generators. Diesel generators have proved more suitable for businesses to use as backup or general-purpose power equipment. Those who know diesel engines should know that diesel engines run at 1800 RPM and water coolers run for 1000-30000 hours, and they need to spend money on maintenance. But a natural gas-powered generator can run for only 6,000 to 10,000 hours before maintenance is needed, and must be maintained.
Advantages to use A Diesel Generator Set
1, Dingbo Cloud to the generator set for full intelligent monitoring, real-time storage and query data, convenient for users to operate, view and record operating data.
2, using high density steel material;
3, controller LCD display, automation controller has a digital, intelligent, networking technology in one, generator set automation and monitoring system, generator set, data automation to realize the start/stop measurement and other simple operation protection system, running state at a glance;
4. It can improve the latest management level of the company. More importantly, it can generate greater income and reduce operating costs.
Dingbo has a wild range of diesel generators:Volvo / Weichai/Shangcai/Ricardo/Perkins and so on,if you need pls call us :008613481024441 or email us :dingbo@dieselgeneratortech.com