When buy diesel generator sets, many people consider to choose big brand manufacturer or small brand manufacturer. They are right to have this idea. As long as we choose correct brand, diesel generator sets have quality warranty. Maybe the price is expansive than general goods, after all, you get what you pay for. If you buy a good quality and good performance diesel generator sets, the cost of operation, maintenance and fuel consumption will be less.
So, should we choose well-known brand or ordinary brand to buy diesel generator sets? Today Dingbo Power tell you details, after you read the article, we hope you can know how to choose manufacturer.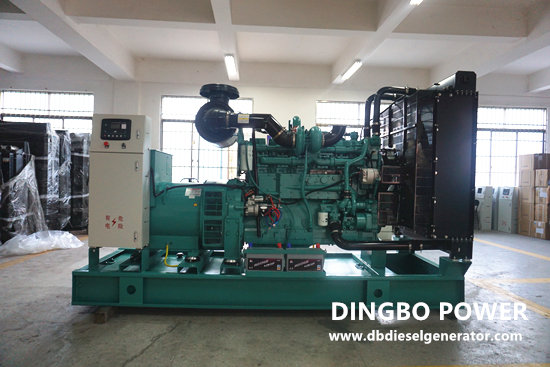 We all know that diesel generator sets can help us provide reliable backup or common power in daily production, operation, work, and life. It has become the main source of power supply outside of the public grid, which satisfies the busy production, operation, and work life. So, if you want to buy a diesel generator set, what brand should you choose? Well-known brands or ordinary products? At this time, there is a saying that is very reasonable, price and quality are equivalent, what kind of price actually shows the quality of its good or bad to a large extent.
Diesel generator sets consists of diesel engine, alternator, control module, water radiator and other auxiliary parts. So the quality of diesel generator sets will be base on quality of above main parts, specifically diesel engine, alternator. There are diesel generator sets manufacturer in the market, we should choose supplier who has authorization certificate of diesel engine and alternator, even better include control module. So that when diesel generator sets need to maintain or have faults problem, we can find diesel engine and alternator to ask warranty. If diesel engine and alternator is fake product, engine and alternator manufacturers will not give warranty. It's useless even if you find your supplier of diesel generator sets, they also do not have warranty from supplier of diesel engine and alternator. Because diesel engine and alternator is fake, not origin from the supplier of diesel engine and alternator. Therefore, we should choose supplier who has authorization certificate of diesel engine and alternator.
After confirm above, we should consider the brand of diesel engine and alternator. There are many brands of diesel engine and alternator in market. Such as engine Cummins, Volvo, Perkins, Shangchai, Yuchai, Weichai, Deutz, Ricardo, MTU, Doosan, Wuxi power etc. Alternator has Stamford, Leroy Somer, Siemens, ENGGA, Marathon etc.
The well-known engine is Cummins, Volvo, Perkins, well-known alternator is Stamford, ENGGA, Leroy Somer. All of them are very good quality and perfect performance. But their price will be expensive than China engine brand Yuchai, Shangchai, Weichai, Ricardo. If you want an affordable diesel generator set, you can consider China engine Yuchai, Shangchai and Weichai, they are similar to oversea engine, which also is with good quality. And you can also save purchasing cost.
Therefore, Dingbo Power think it does not matter to choose well-known brand or ordinary brand, as long as quality is good, and can gain a suitable price, warranty of after-sales service, it will be your best choice.
In generally, we buy suitable price product, you can also get a complete product warranty and maintenance service, but it is impossible to buy a cheap generator. Because the price of low-quality generator sets or cheap generator sets is there, the supplier cannot provide excessive services to customers. Moreover, if your generator set has any problems after the expiration of the warranty period, you will have to spend a lot of money to repair it, and the cost will also increase invisibly. This is why you must choose a big brand to buy a diesel generator set.
As we all know, if you choose a well-known brand, it may be more expensive to buy diesel generator sets. But buying a cheap generator will be detrimental to your future power supply, because no matter how much you save on the purchase cost, when there is one thing to consider, a cheap generator usually has a high maintenance cost. In addition, buying There are other reasons why cheap generators can make you lose more than you gain. Today, Dingbo will share some of them to help you understand the difference between a brand and a low-cost generator.
Generally speaking, diesel generators play an important role in our daily life, production and operation, and work. When the public grid is out of power or fails, diesel generators are extremely precious. According to related reports, some industries or companies will cause huge losses due to a 10-minute power outage. Therefore, in order to avoid such problems, we need to purchase a powerful, powerful and efficient backup diesel generator.
In addition to the reasons for choosing branded diesel generator sets mentioned above, some specific companies also need branded generator sets. For example, if there are no relevant technical personnel, it is better to choose branded generator sets. Although the same configuration may be more expensive, but It is easy to use, and at least there is a guarantee of after-sales service. After all, it is very troublesome for most users to solve the fault problem of the generator set. If you don't understand diesel generator set technology and pursue user needs that are worry-free, it is recommended to find Dingbo Power to buy diesel generator set! Dingbo Power has focused on high diesel generator sets for more than 14 years, have became OEM supplier of multi-brand of diesel engine and alternator. All our product are original, not fake. Contact us by email dingbo@dieselgeneratortech.com.