With the continuous upgrading of emission standards, people's demand for fuel economy is higher and higher, and the accuracy of engine control is also higher and higher. In addition, with the development of electronic technology, the engine electronic control technology has gradually matured and become one of the core technologies of the engine. Today, let's learn about the electronic control technology created by Yuchai.
As early as 1999, Yuchai Co., Ltd. has started the research of engine electronic control technology. In the last century, when the electronic control technology of engine entered into the field of commercial vehicle diesel engine in China, the relevant technology was basically monopolized by foreign suppliers. In order to protect their own maximum interests, foreign suppliers set a series of restrictions on domestic engine enterprises, which made domestic engine enterprises unable to touch its core technology, all the application, matching and application related to electronic control technology Calibration has to rely on foreign suppliers and pay huge development costs.
Yuchai diesel generator is committed to the research on the integration technology of electronic control system, calibration technology of electronic control engine and application matching technology of electronic control engine. Through self exploration and cooperation with universities and colleges and universities, Yuchai has taken the lead in mastering the integration technology, calibration technology and application matching technology of the electronic control engine, It broke the technology monopoly of foreign suppliers, and reduced the original development cost to million, 100000 or even free.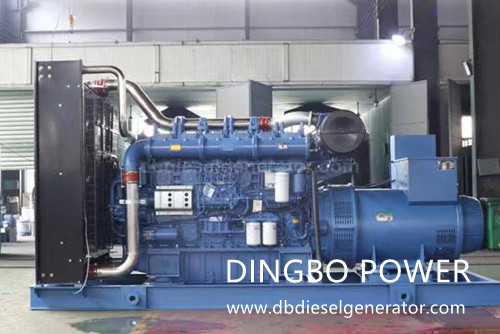 With the in-depth study of electronic control technology, Yuchai is not satisfied with the research of calibration technology and application matching technology of electronic control engine, and began to study the controller, especially the software development of the controller. The controller is the core of the electronic control system, which is equivalent to the command system of the electronic control system.
In addition, in the research of electronic control system integration technology, Yuchai no longer simply applies the packaging scheme provided by the supplier to the engine, but starts to design and select its own parts, and independently integrates the development of the whole system. Yuchai has full voice, decision-making power and initiative in the selection of system technical scheme and system parts. Guangxi Dingbo Power Equipment Manufacturing Co., Ltd. is an OEM manufacturer of China's diesel generator set officially authorized by Guangxi Yuchai Machinery Co., Ltd. the company has a modern production base, professional R & D team, advanced manufacturing technology, perfect quality management system, sound after-sales service guarantee, and service network all over the country to provide you with Yuchai generator design, supply, maintenance and service Full service of debugging and maintenance.
If you are interested in Yuchai diesel generator, please contact us by email dingbo@dieselgeneratortech.com, Yuchai diesel generator is just one of the brands of diesel generator. Choose our products from Dingbo Power to ensure that you will not regret it.