What are the benefits of remote monitoring software for diesel generators? Thanks to the rapid development of the mobile Internet and the birth of remote computers, everything started again. Diesel generator set with the use of network monitoring function, generator managers no longer have to spend a lot of time to pay close attention to the operation of the diesel generator set, but also can use remote fast detailed understanding of the diesel generator set efficiency.
Dingbo electric power diesel generator monitoring system booster unit 24 hours safe operation.Diesel generator application monitoring system, you only have to spend a little time can thoroughly understand the work of the diesel generator assembly, you can have more attention to the safety management of other equipment, Dingbo Electric diesel generator monitoring system to help the unit 24 hours safe operation. Understands related personnel, Dingbo power diesel generator monitoring system is designed and developed by our company and put into use, has been committed to intelligent diesel generating sets and automation of simple operation and after-sales service and efficient probabilistic development, has now officially put into use, the top bo power diesel generator monitoring system relative to the artificial operation management greatly save the time and resources. The normal operation of a diesel generator set requires 1-2 people to monitor it in real time in order to operate safely. However, the installation of Dingbo electric diesel generator monitoring system saves manpower, material resources and price, and greatly improves the operation utilization rate of the enterprise.
High-power commercial and industrial diesel generators are usually expensive and expensive to maintain. At this point, the diesel generator monitoring system can reduce the basic operation and regular maintenance costs of the enterprise diesel generator, save the expenditure of manpower and material resources, it can monitor the generator in real time at any time, quickly control the basic operation status, and use the safety protection network to use the mobile Internet to check the report immediately.
Dingbo cloud service management system monitors the status of diesel generators in real time. It includes amperes, RMS, PR, RMO, voltage, and other parameters. It also sounded an alarm when the engine failed. Additional real-time monitoring capabilities relate to the fuel status of the generator. Important aspects of a diesel generator, such as fuel and coolant levels, pressure, temperature and energy generated, determine its operating condition, and a system must be in place to monitor and safely manage these important aspects in real time.
Dingbo cloud service management system provides 24/7 remote diesel generator real-time monitoring solutions. The diesel-generator real-time monitoring solution, supported by Dinbo Power, is carefully designed to address issues related to "energy, location and safety protection".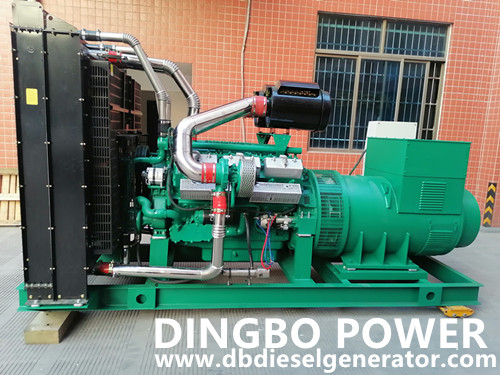 Dingbo cloud service management system is very useful for remote areas without power grid connection, and as backup power supply, emergency power supply.Dingbo cloud service management system is a real-time monitoring of fuel consumption, refueling, regular generator maintenance, diesel generator operation hours and different engine operation and other real-time information system, conducive to timely planning of engine regular maintenance and refueling. The work of the Cloud service management system is based on the installation of fuel sensors and intelligent equipment based on the Internet of Things, which helps to monitor various real-time parameters in real time, such as fuel oil level, generator running time, battery voltage, etc. The readings are checked against these parameters and therefore the mobile Internet is used to communicate with our main server. The installed sensors monitor the operation of a generator set based on 4G/5G or Ethernet technology in real time.
The traditional generator safety management and regular maintenance relies on regular maintenance inspection by professional personnel, and there must be someone on duty on the spot when the generator is generating. Apart from the growing number of diesel generators that must be safely managed, the geographical fragmentation and rising Labour costs are troubling customers. Can be limited by local, purposeful, remote start-up of many generators for regular maintenance, so as to improve productivity and reduce corresponding costs. Dingbo cloud service management system can be customized for customers.
Dingbo has a wild range of diesel generators:Volvo / Weichai/Shangcai/Ricardo/Perkins and so on,if you need pls call us :008613481024441 or emai us :dingbo@dieselgeneratortech.com