Commercial 320kw diesel generators and industrial 320kw diesel generators are usually used in many different industries and can be used for different purposes when used on site. But one of the most common uses of these generators is as a backup power source, also known as a backup power source.
Standby generators, as the name implies, are in a standby state and provide backup power in the event of a power outage or blackout. Whether it is due to circuit failure, natural disasters, man-made disasters, severe weather, maintenance of utilities, or just an aging power grid, backup generators need to be ready and start supplying power to the facility, including all critical systems and equipment, in order to continue normal operation.
As mentioned earlier, diesel generators are usually used in various industries and have different levels of use. Because of its flexibility, diesel generators have become the most commonly used backup power solution on the market. We all know that diesel engines are sturdy, sturdy, reliable, and can work in a short period of time, but like anything, diesel engines will only function when they are well maintained.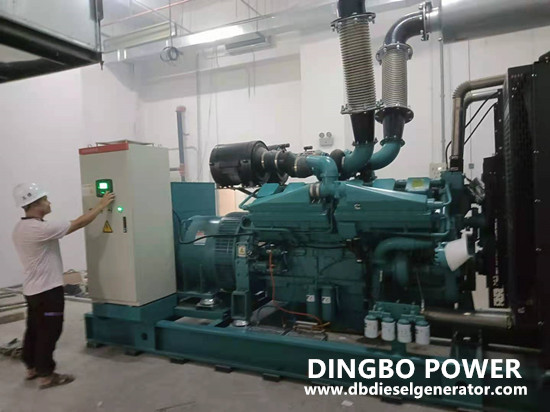 How to do preventive maintenance of 320kw diesel generator?

When doing diesel generator maintenance, although many people may focus on checking the control panel, monitoring levels, evaluating battery status, cleaning contacts and connections, it is also very important to consider replacing or updating generator parts or components that may wear out over time.
For standby generators, load group testing is also very important. Normally, backup generators are rarely used. The load group test helps to train the engine to ensure that the engine runs smoothly and reaches the correct output level. It also provides parts that show whether there are malfunctions or additional repairs. Another benefit of the loading test is to prevent wet piles that may be generated in the diesel generator, thereby helping the generator to run smoothly.
In addition to doing a good job in the load test of the generator set and avoiding preventive maintenance such as wet piles of the generator, should also pay attention to the problem of fuel pollution.   
Because diesel fuel stored for a long time will deteriorate. The average shelf life of untreated diesel fuel is 6 to 12 months, but over time, it will eventually degrade. Degradation of fuel will cause a series of problems, causing diesel fuel to be contaminated. Common problems include hydrolysis, which can lead to the growth of bacteria and microorganisms. The acid produced can degrade diesel fuel. Oxidizer is another cause of concern because it quickly contaminates diesel fuel, causing sludge to accumulate, clogging the filter and restricting fluid flow. Oxidation cannot be prevented, but the oxidation process can be slowed down and controlled by proper treatment.
How do you know that the diesel is contaminated?
Under normal circumstances, diesel fuel will show signs and signs of deterioration:
Color: The color of diesel fuel in the fuel tank will become darker
Odor: The fuel in the fuel tank emits an odor
Blockage: often occurs in the fuel line
Exhaust: The color of exhaust generated during operation will become darker
Dirt: There will be accumulation of sludge or sediment found on the bottom of the diesel tank
Power output: The generator performs poorly during operation
Start-up: failure to start the generator or damage to the pump or injector occurs
Diesel engine oil polishing
Fuel refining is a fuel management process, which includes collecting fuel samples, testing samples, analyzing samples, and then using chemical treatment and filtration to disinfect and clean any bacteria, microorganisms, fungi, rust and particles in the fuel. This process is generally outsourced to service providers who specialize in diesel polishing, and they can help you better manage diesel supply.
The benefits of using clean diesel. 
Although we have discussed some of the reasons why using contaminated diesel fuel to generate electricity is not good, let's look at why using clean fuel is beneficial from another perspective:
Accumulation: There is less fuel and storage, and it is not easy to accumulate or produce silt.
Easy maintenance: Clean diesel helps to clean and lubricate the injection system, while reducing the possibility of injector failure.
Exhaust gas: produces less exhaust gas.
Power output: The generator must meet the standard requirements.
Stable startup: The generator rarely has startup failures.
Although regular maintenance and preventive maintenance are the key to ensuring the reliable operation of the generator, it is also important to remember the fuel. Diesel maintenance is an aspect that is often overlooked when servicing diesel generators, but it is essential to ensure that there are no problems when backup power is most needed. If you are looking for diesel generators, please feel free to contact us. Dingbo Power company's experts and staff are always ready to provide advice and recommend suitable products and maintenance for your generator.