1. Party B shall arrange on-site inspection by service engineers every six months, and test operation of the machine.
2. Party B shall be responsible for replacing diesel filters, oil filters, air filters, oil and anti-freeze embalming fluid every 250 hours or 12 months (whichever comes first) when the unit is in operation.
3. Check valve clearance every 1000 hours.
4. Do fuel pressure tests twice a year.
5. Perform the reliability test of the sensor twice a year.
6. Check whether the fan is running properly each time.
7. Check the electronic management system every time.
8. Load switch reliability test.
9. Check the reliability of emergency shutdown system every time.
10. Check whether the control box is loose during each inspection.
11. Inspect the battery capacity and cable tightness each time.
12. Each inspection should check whether the motor wiring is loose.
13. Each inspection shall test the unit's combined power (self-starting function).
14. Check whether the smoke exhaust of the unit is normal during each inspection.
15. Each inspection should check whether the unit has water leakage, air leakage and oil leakage.
16. The belt tightness of the unit should be checked every time.
17. Check the charging generator and charging system during each inspection.
18. The heat balance of the shoe machine should be checked every year.
19. Guide and train party A's crew operators on site during each inspection.
20. Site work and operation records of unit shall be checked during each inspection.
21. Guide and train party A's crew operators on site during each inspection
22. Appoint a full-time service engineer to supervise the unit of Party A and receive consultation and service by telephone and fax 24 hours a day. Party B shall arrive at the location of Party A's equipment within 24 hours upon receipt of party A's fault call if the unit of Party A has an emergency problem.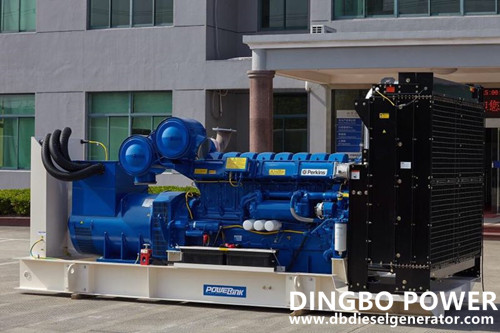 Guangxi Dingbo Power Equipment Manufacturing Co., Ltd. established in 2006, is an manufacturer of diesel generator in China, which integrates design, supply, commissioning and maintenance of diesel generator set. Product covers Cummins, Perkins, Volvo, Yuchai, Shangchai, Deutz, Ricardo, MTU, Weichai etc. with power range 20kw-3000kw, and become their OEM factory and technology center.
WHY CHOOSE US?
We strong technical research and development strength, advanced manufacturing technology, modern production base, perfect quality management system, sound after-sales service guarantee to provide safe, stable and reliable power guarantee for mechanical engineering, chemical mines, real estate, hotels, schools, hospitals, factories and other enterprises and institutions with tight power resources.
From R&D to production, from raw material procurement, assembly and processing, finished product debugging and testing, each process is strictly implemented, and each step is clear and traceable. It meets the quality, specification and performance requirements of national and industrial standards and contract provisions in all aspects. Our products have passed ISO9001-2015 quality system certification, ISO14001:2015 environmental management system certification, GB/T28001-2011 health and safety management system certification, and obtained self import and export qualification.