We all know that diesel generator sets in the continuous operation of power generation, need to do a good job of maintenance, otherwise it will directly affect the performance of power generation. However, there are a lot of problems that need to be paid attention to in the maintenance process. They should be mastered in an all-round way to ensure that the power generation performance is stable and reliable, and the failure rate will be significantly reduced. Therefore, what are the key points to master during maintenance?
Point one: the generator part of the diesel generator set should not be exposed outdoors for a long time, because the wear of the components or other parts will be significantly enhanced. Therefore, if not, can be placed in a professional machine room, to ensure that the next power generation operation when there is enough power, in all aspects of performance is relatively stable and reliable. Therefore, this in the process of maintenance, the placement of the generator should be paid attention to, do not ignore this aspect of the problem.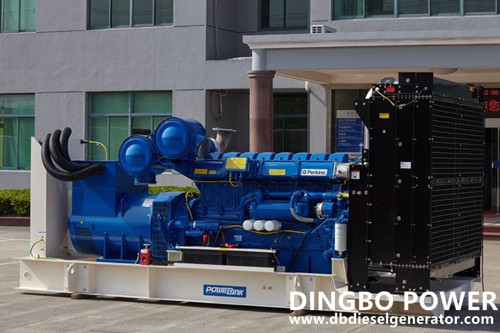 Point two: if the diesel generator set is often run, the filter part is prone to blockage. At this time, when it is used to generate electricity every time, it is necessary to check this part, because a lot of blockage is easy to cause the greater the cost, especially the cost of energy consumption will be a lot. If you see a serious blockage, a little cleaning, or will be a great help to the performance of the power generation. Therefore, it is necessary to take into account the maintenance and operation of this aspect in the maintenance process.
Point three: oil level sufficiency. To know that the generator components on the diesel generator set will friction with each other in the process of operation, then if the oil is insufficient at this time, there may be very serious wear phenomenon. Therefore, every time when checking the start, we should understand the oil level part, so as to solve the problem in this respect. In short, it is necessary to grasp the technical points in this aspect in the process of maintenance, and it will also be of great help to the choice.
Guangxi Dingbo Power Equipment Manufacturing Co., Ltd. established in 2006, is an manufacturer of diesel generator in China, which integrates design, supply, commissioning and maintenance of diesel generator set. Product covers Cummins, Perkins, Volvo, Yuchai, Shangchai, Deutz, Ricardo, MTU, Weichai etc. with power range 20kw-3000kw, and become their OEM factory and technology center.
WHY CHOOSE US?
We strong technical research and development strength, advanced manufacturing technology, modern production base, perfect quality management system, sound after-sales service guarantee to provide safe, stable and reliable power guarantee for mechanical engineering, chemical mines, real estate, hotels, schools, hospitals, factories and other enterprises and institutions with tight power resources.
From R&D to production, from raw material procurement, assembly and processing, finished product debugging and testing, each process is strictly implemented, and each step is clear and traceable. It meets the quality, specification and performance requirements of national and industrial standards and contract provisions in all aspects. Our products have passed ISO9001-2015 quality system certification, ISO14001:2015 environmental management system certification, GB/T28001-2011 health and safety management system certification, and obtained self import and export qualification.