In fact, a recent period, the domestic many provinces have issued one double energy consumption control policies and measures, as some high energy consumption, industrial pollution has been given closed out of business, many on the network is the information of power plant, was part of the power unit was told, this is because some units power brownouts, direct a long vacation. As the saying goes, the golden autumn September these months can be said to be a good opportunity for some manufacturers to make profits, but also a good opportunity for China to vigorously promote the market economy, especially some real industries, why will at this time of electricity rationing? What about power rationing?
Under the Power Limit, the Power Supply of Standby Diesel Generator Set Is Important
Under the curtain of power limit, the power supply of standby diesel generator set is the fundamental solution. People in a car factory can't stand the shutdown of production. There are deadlines to be met, quotas to be met, and there is a lot of communication between different people to make sure the vehicles are delivered on time. Industrial generators are needed to provide backup power to car factories in the event of storms or other power outages. These two large diesel generators can be supplied in many different ways.They are usually anchored to the outside of buildings and have ready access to fuel supplies. When considering using a diesel generator as a backup power source, it is important for a business consultant professional who can help them obtain appropriate technical specifications and power calculations. Industrial large generators provide power supply to any workplace, building or warehouse in the event of a power outage or other emergency.
A good diesel generator can provide a safe and reliable backup power source for any commercial enterprise without stopping production.In important industries, it is important to ensure that reliable backup plans are in place in the event of power supply disruptions. Whether you are a small business or a producer, you need to be assured that the fuel will support your diesel generator over the long term. When the fuel runs out, the generator shuts down, so be sure to consider your fuel source. Power cut! This is the last thing business owners want to hear during production, but it can happen. The effect of sudden production disruption on profits.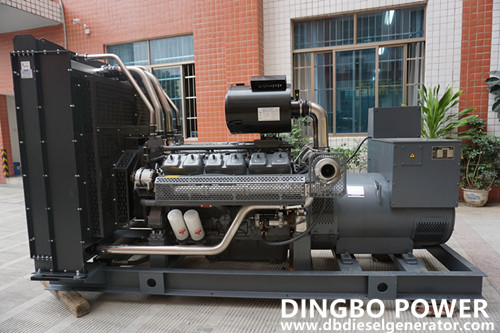 To avoid this, you should consider installing permanent backup diesel generators in your business. To help you make the best decision, top provides ample power for industry enterprises of all kinds of diesel generator set, in stock, do not need to wait for, if you want to ride out the electricity storm, please contact us, top bo electric power company will provide you with the most suitable for your diesel generating sets, and ensure the inventory and shipment in time in position. The society is in continuous development, growth and transformation, manufacturers' continuous innovation is how to change the "production and manufacturing" into "intelligent manufacturing", which is the leading place. We should know that the emergence of difficulties, often means the emergence of new opportunities, can only grasp this opportunity to let manufacturers prosper.

Dingbo has a wild range of diesel generators:Volvo / Weichai/Shangcai/Ricardo/Perkins and so on,if you need pls call us :008613481024441