Diesel generator set has the characteristics of compact structure, small space, high energy efficiency ratio, rapid start-up, intelligent regulation and fuel storage, which is a form of ac power supply system of standby substation.
Diesel generator set is more suitable for THE AC power system can not be transmitted to the place, must be able to independently send electricity, as the main power supply of traction and lighting. Compared with the areas with AC power supply, the power supply reliability must be high. The departments that are not allowed to limit power or must be able to send power rapidly in a few seconds can be used as emergency standby power supply to provide stable AC power rapidly in case of ac power limit.
Well-maintained generators, whether natural gas or diesel, last longer than poorly maintained ones. To keep the generator running for a few hours, it must be maintained on time.
The diesel generator set is the necessary structure of communication power supply equipment, which must be able to start immediately, send electricity in real time, start stably and reliably, and develop the voltage and frequency of transmission to meet the needs of communication network. The life expectancy of the generator is a necessary consideration when purchasing a backup power system. From our customer comments, we can know that most companies have prepared diesel generators and what are the advantages of diesel generators.
You need a generator, especially during power rationing. Even if the power goes out, this generator can make your business healthy. The life expectancy of diesel generator depends on two important factors: generator power and maintenance mode.
Product brand and quality
Engine power system
State of natural environment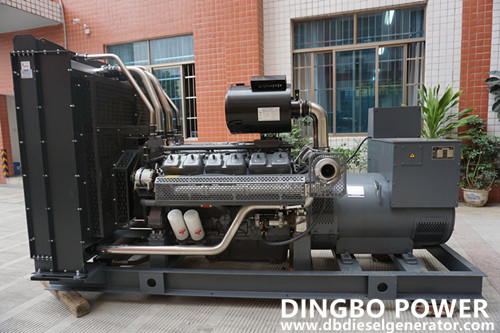 Next, please follow Dingbo Power to discuss in depth the two factors that affect the average life of diesel generators:
Compared to the effect of a diesel generator, traction is necessary. You should make a working plan to run the generator to start the machine at the empty load level. If you run the generator at up to 80% empty capacity, in other words, it will last longer. This allows the generator to gain sufficient combustion pressure at all times to reinforce the piston ring.
Whether natural gas generator or diesel generator, to keep the generator running for several times, it must be maintained on time. A well-maintained generator will last longer than a poorly maintained one. Don't wait for a power outage to develop a motor. Complete maintenance of the generator to check if there are any other changes in start-up including timely replacement of fuel filters, oil or air.
Experts warn: Don't forget to check if your generator is emitting noise, smoke, shaking or using more fuel than usual. This may represent a number of hidden failures that must be avoided.
The average life of a diesel generator typically lasts 15,000 years before it has to be serviced. The life expectancy of another generator depends on factors such as generator selection and regular inspection and maintenance methods. The key to the average life of a motor is operation and maintenance.
In order to prolong the service life of the generator, regardless of the cause of the power outage, it is necessary to start the generator first, and you will find that the average life of the generator can be significantly improved. The average life of a generator set also depends on how long it starts each month. For example, a generator that starts 650 hours a month can work for 30 years to 20,000 hours. If the generator is run regularly and maintained properly, the life of the generator will be shortened if it runs for longer periods of time in a year. If you have any questions about diesel generators, please contact Dingbo Power and we will provide a variety of diesel generator support to keep you and your business processes running all year round.