1、 General assembly procedure
1. Preparatory work
Before assembling the diesel engine, the intake pipe gasket, exhaust pipe gasket, cylinder head outlet pipe gasket, interface gasket between water pump and cylinder head outlet pipe, asbestos paper, electrician knife, small wooden hammer, kilogram wrench, socket, open-ended wrench, ring wrench and other parts and tools related to assembly shall be prepared to prevent lack of East and West during assembly and strive to achieve perfection. All parts that should be cleaned, dedusted and derusted shall be cleaned.
2. Component assembly
The assembly of diesel generator parts is to assemble the parts into assembly parts or components according to certain assembly requirements.
3. Final assembly
The final assembly is to assemble all sub parts or parts from inside to outside according to certain requirements and sequences. During the assembly process, pay attention to the relative position and fit clearance of all parts and the sealing test of oil and water, such as the sealing test of cylinder liner, water pump, etc.
4. Inspection and adjustment after final assembly
After final assembly, check and adjust the valve clearance, valve timing and oil supply timing. The test run shall be carried out after the above work is completed.
2、 Component assembly and requirements
Component assembly is a complex and delicate work. It must not be omitted, and the assembly torque should be appropriate.
1. Cylinder head assembly
2. Assembly of piston connecting rod assembly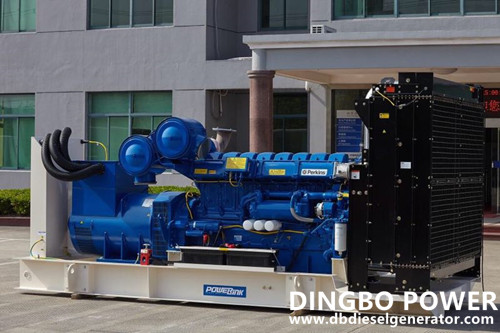 Guangxi Dingbo Power Equipment Manufacturing Co., Ltd. established in 2006, is an manufacturer of diesel generator in China, which integrates design, supply, commissioning and maintenance of diesel generator set. Product covers Cummins, Perkins, Volvo, Yuchai, Shangchai, Deutz, Ricardo, MTU, Weichai etc. with power range 20kw-3000kw, and become their OEM factory and technology center.
DINGBO POWER is a manufacturer of diesel generator set, the company was founded in 2017. As a professional manufacturer, DINGBO POWER has focused on high quality genset for many years, covering Cummins, Volvo, Perkins, Deutz, Weichai, Yuchai, SDEC, MTU, Ricardo, Wuxi etc, power capacity range is from 20kw to 3000kw, which includes open type, silent canopy type, container type, mobile trailer type. So far, DINGBO POWER genset has been sold to Africa, Southeast Asia, South America, Europe and Middle East.
Guangxi Dingbo Power is a modern scientific and technological enterprise specializing in the system integration, R & D, design, production, sales and service of diesel, gasoline, wind, gas generator sets, fire water pump units, power vehicles and power equipment. The company has no holidays throughout the year, 365 * 7 * 24 hours to provide customers with comprehensive solutions for generator sets and power systems. The company has advanced production and processing equipment, strict production management process and inspection system, and its products cover 3-2800kw ordinary type, automatic type, multi machine grid connected type, low noise type, mobile rain proof type, mobile silent type, unattended type, remote microcomputer monitoring type, emergency vehicle power supply and other series of diesel generator sets.
Mob.+86 134 8102 4441
Tel.+86 771 5805 269
Fax+86 771 5805 259
E-mail:dingbo@dieselgeneratortech.com
Skype+86 134 8102 4441
Add.No.2, Gaohua Road, Zhengxin Science and Technology Park, Nanning, Guangxi, China.