As we all know, our diesel generators have a life span and will have to be replaced to a certain extent, but at present, many brands of diesel generators have launched various models and maintenance services, so that the service life of a diesel generator is more difficult to determine. Do you know when the diesel generator should be replaced?
In fact, strictly speaking, the service life of diesel generators is judged according to the accumulated operation time of diesel generators, rather than according to the purchase time. However, when running the units, each unit has different environments and different maintenance conditions, which leads to the difference in the service life of each diesel generator.
When must the diesel generator be replaced? The following precursors should be replaced
When must the diesel generator be replaced? The following kinds of precursor to replace usually have these kinds of precursor.
When backup diesel generators start to wear out, you may notice several signs of wear. One of them is that fewer hours of operation require maintenance, or a significant increase in the number of repairs. In fact, when a generator starts to fail, its components usually don't last very long. They may even replace the same part more than once, even though the part should last longer.
As generators age, components wear out and can't operate efficiently. Another sign of generator wear is using more fuel than usual, which leads to an increase in diesel consumption.
How do you know when you need to upgrade your diesel generator?
Sometimes the reason for installing a new diesel generator is not necessarily that the old one is malfunctioning. If your business needs more electricity than it has in the past, it may be time to upgrade the diesel generator to meet the current higher load by replacing it with a more powerful diesel generator.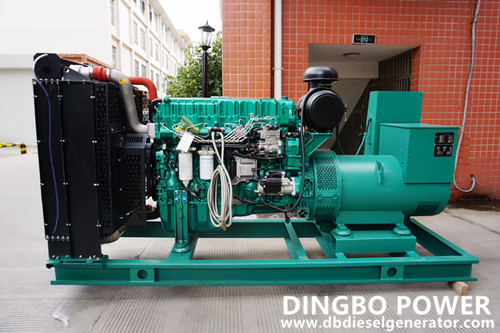 Another reason to upgrade, of course, is that newer diesel generators on the market are greener, more fuel-efficient, and more powerful than what you have now, so newer technology may help reduce your diesel overhead, save fuel, and also reduce your environmental impact.
Diesel generators normally last 20 to 30 years because they are used only sporadically. Each unit has a specific number of service hours, from which you can expect, depending on the type and model of the diesel generator, 2,000 to 30,000 or other hours. As the diesel generator is used longer, it is possible to start noticing signs of wear that indicate the need to replace the diesel generator. In general, during maintenance, the technician may also inform you when to start considering a new diesel generator.
Regular diesel generators have a counter that makes it easy to track the total number of hours they have been used. Or you can ask the technician for this information during each maintenance.
First of all, it is the communication problem. In today's Internet age, our business activities are inseparable from the Internet. When your diesel generator set is damaged, if the power supply is cut off, if you are a manufacturing enterprise, if the power supply is cut off, your mechanical equipment will not be able to carry out production activities, which may lead to you unable to complete the task on time, resulting in the loss of orders. Whether you are a small business or a manufacturer, you need to ensure that your diesel generators provide long-term support.
Dingbo has a wild range of diesel generators:Volvo / Weichai/Shangcai/Ricardo/Perkins and so on,if you need pls call us :008613481024441