In April 29, 2021, Cenxi Heng Hui Investment Development Co., Ltd. purchased 660kw diesel generator set for our company, which is used as backup power source for Cenxi Wutong villa project. It is understood that the units purchased by users are Shanghai diesel engine Limited by Share Ltd, diesel engine + supporting full copper tank and Jiangsu starlight generator, and controller is Zhengzhou Zhongzhi brand. Our company will provide them with the manufacturing, installation, commissioning and acceptance of unit operation monitoring system, Zhongzhi automatic control panel, first-time oil, battery, battery connecting wire, muffler, shock absorber, 6m galvanized smoke exhaust pipe, 8-hour daily oil tank, etc.
Cenxi Henghui Investment Development Co., Ltd. was established on October 19, 2017. The company's business scope includes: asset management and equity investment; Real estate development and sales; Sales of building decoration materials; Project investment in waterway infrastructure construction, hydropower project development, urban infrastructure, greening engineering, transportation infrastructure, mining industry, warehousing industry, logistics and transportation industry, tourism, hotel industry and professional market; Purchase and sale of building materials, mechanical equipment, electromechanical products, metal materials, office equipment, agricultural and sideline products, etc.660kw Cenxi Wutong villa project is located at the junction of Cenxi East high-speed toll station extension line and South Ring Road. The total area of the project is 56 mu, with a total construction area of 180 thousand square meters, and two sub clusters of South Park and Beiyuan. The total project has 7 high-rise buildings with 26-30 floors, 31 storey and 3 half storey best-selling buildings, and a small number of shops along the street.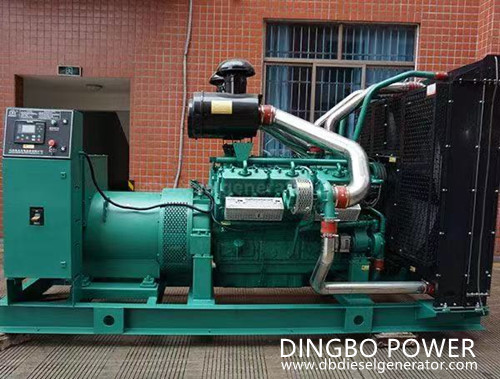 The 660kw diesel generator set with national three emissions purchased by users has the advantages of strong power, low fuel consumption, compact structure, high reliability, good economy, low noise and beautiful appearance. It is a reliable power equipment favored by many users. Dingbo power is an authorized OEM manufacturer of Shangchai, which can provide users with various series of generators of Shangchai, with power covering 30kw-3000kw. If you are interested in diesel generators, please contact us by email dingbo@dieselgeneratortech.com.