The municipal government is responsible for providing infrastructure and many facilities and services that play an important role in our daily life. The ability to provide continuous services to citizens with multiple capabilities depends on the availability of reliable primary and standby power supplies.
From clean water to faucets in bathrooms and kitchens, to lights and signals that help us see the roads and ensure safety at night, we rely on electricity for everything. Power failure will not only affect work efficiency, but also seriously affect public safety.
There are several ways for municipal authorities to supply power to facilities, utilities and operations as needed or in an emergency. However, the prime generator and standby generator in cities are usually the most effective alternative energy solutions.
Demand for municipal standby power
When you think about this, it's easy to come up with almost endless reasons why municipal authorities need backup generators. If a city experiences a major storm or is affected by any other type of event, resulting in power failure or grid damage, and there is no emergency power supply, you can really put the entire population in the dark. People pay taxes and expect their local governments to be prepared for every possibility.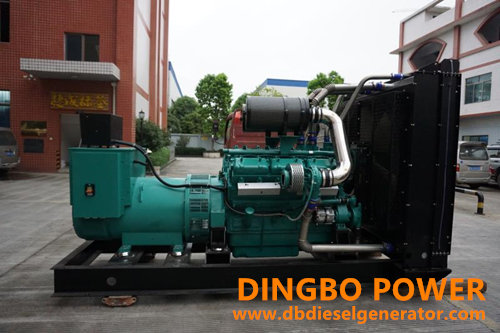 Municipal functions and services that usually require backup generators include:
1. Public facilities, such as city halls, courts, police and fire stations, schools, libraries and other buildings that provide basic services;
2. Urban projects, including facilities construction, road construction and maintenance, green space development and other public works;
3. Utilities, including power generation and natural gas supply;
4. Passenger train, light rail, express train, trolley bus, tram and other public transportation;
5. A water supply system that treats and distributes clean drinking water to the public;
6. Water treatment for wastewater and sewage treatment;
7. Local medical institutions, including state and municipal hospitals, emergency, clinics and medical institutions;
8. Increasing demand for emergency preparedness.
In recent years, around the world, we have seen an increase in accidents caused by natural and human factors, leading to local and large-scale power outages and lasting damage to infrastructure. The primary function of the municipal government is to maintain safe and comfortable living conditions for citizens. Investment in municipal backup electricity is becoming an increasingly important part of any public preparedness plan.
From devastating hurricanes, tornadoes and rainstorms to gas explosions, fires and hostile events, emergency standby generators can play an important role in serving the public by supplying power to:
1. Lighting and equipment for first aid personnel.
2. Municipal facilities and emergency shelters.
3. Emergency response command center.
4. Water pump and fire water pipe.
5. Temporary lighthouses and auxiliary equipment.
6. Necessary disaster recovery plan.
The city's backup generator can also help you maintain power supply in a disaster. For example, Ding Bo series diesel generators, investing in a backup power supply for your city can help clean up and restore your city.
City backup generators and power solutions
Each community has different needs for main power supply and standby power supply. This is why a one size fits all solution is meaningless when choosing generators for municipalities. There are many options for generator sets, enclosures and accessories. It is wise to adopt a customized method to configure the components of the standby power system.
Consider different types of urban generators:
Diesel generator: diesel generator is extremely fuel-efficient and durable, which is very convenient in many places and work sites. High quality equipment provides reliable performance, reduces maintenance costs, and reduces the fire risk of safe operation. Models range from light portable devices for buildings and emergency response to heavy-duty generator sets that can supply power for more stable applications.
Natural gas generator: a clean natural gas generator is a wise choice to ensure that indoor and outdoor environmental emissions meet the standard. Because they can be configured by transporting fuel through pipelines, the municipal authorities can maintain the power supply of buildings and facilities in case of power failure. Gas main generator and emergency generator are available in various sizes. High quality models provide safe and efficient operation with minimal maintenance requirements.
Mobile generator set: mobile generator can take you to any workplace, from the generator set you can carry to the trailer device. There are three types of portable models: gasoline, diesel or hybrid. Equipped with independent fuel source, it can achieve the best mobility in remote work sites or emergencies, such as evacuating people from flood areas.
If you are looking for a reliable generator source for the municipal authorities, Dingbo power company will meet your needs. We operate nationwide and can handle projects of any scale or complexity; Our experienced team will help analyze your use needs and provide solutions that completely solve your problems. From the abundant high-quality generator inventory of Dingbo power to fast and accurate order turnover and all-round service delivery, installation and maintenance services, Dingbo power is a one-stop resource for municipal standby power.