At present, due to the continuous power shortage, many enterprises choose to configure diesel generators as standby power supply. What should they do before purchasing industrial diesel generator services? Today, Dingbo power introduces how to choose cost-effective standby power supply and solutions. When buying a diesel generator, it is usually necessary to consider the model, maintenance, maintenance, size and budget of the generator. In these problems, one of the things that companies of every size have to experience is evaluation or distribution. Like other services, users should compare prices before purchasing generators. Whether small or large companies, customers want high cost-effective generators without affecting the quality of generators.
Generator set maintenance: this problem is also a problem that every industrial diesel generator user should pay attention to, because it may cause accidents. The service we provide you will no longer give you a headache, because we will properly repair it for you. Users can also save money.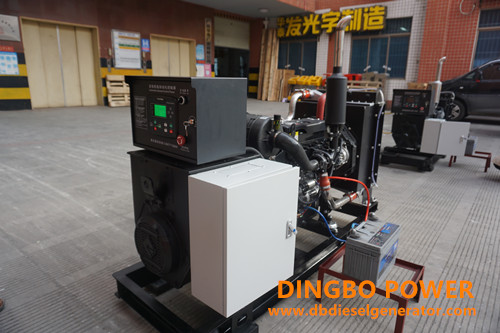 For example, how to choose diesel generators for the construction industry?
If your company is in the construction industry. Then you have to buy a new diesel generator. The power of diesel generator is mainly used for various tools, electrical equipment and lighting facilities, which are located in different locations and cannot be connected to the power grid. In addition, the diesel generator can provide emergency standby power supply in case of any power failure to reduce cost risk.
If you look at the diesel generators that are most suitable for your construction project, you will find that all diesel generators have different sizes, characteristics, structures and power output capacity.
What factors should be considered when buying a high-quality diesel generator?
According to the regulations, when the construction site needs electricity, it needs at least 70% - 90% of the power. In addition, when the working rate of the generator is lower than 50%, a situation called "wet pile" will occur, which will reduce the operation efficiency of the unit.
The following factors will help to obtain the exact size and output capacity of the diesel generator:
1) Site size: if the site is large, more electricity may be required. This will produce more electricity. You should remember that more important workplaces need more generators to meet the power demand.
2) Type of equipment: if heavy equipment and tools are required at the construction site to meet the power demand, higher power diesel generators are required when small products with less power consumption are used.
3) Standby power supply: some equipment requires more energy to start than to operate. When you start using a machine or a tool, it is very useful if you choose a diesel generator to deal with power surges.
4) Voltage capability: pay attention to voltage and power when purchasing diesel generator. The higher the high voltage, the greater the current generated by the generator.
5) Generator phase: most generators have single-phase and three-phase options. Three phase generator is generally required on the construction site because it has a relatively stable and reliable power supply.
In short, no matter what industry, when configuring diesel generators, you must first calculate the power of the workplace and the best size of the generator. If you are ready to configure diesel generators, Dingbo company now has various models and spot supply of various models of diesel generators, which can be shipped and installed at any time to meet the power demand of enterprises in various industries.