In recent years, second-hand diesel generator sets have gradually become the choice of many companies due to their good performance and relatively cheap price. After all, it is possible to buy a machine with good performance at half the price of brand new diesel. The temptation for enterprises is really great! When you find a good second-hand diesel generating set, you can buy it. But if you still worry about the quality, you can buy new diesel generating sets.
I believe many people don't understand although they want to buy a second-hand diesel generator set, they don't know what to pay attention to when buying a second-hand diesel generator set. As a top power generator manufacturer with more than 15 years of experience in generating sets, today Dingbo Power shares with you the problems you should pay attention to when buying a second-hand diesel generator set.
1. Load balancing test
The mobile load group unit is designed to accurately simulate the operating load when the generator is running. It matches the power output of the generator, and ensures that the generator will not be overloaded, resulting in failure to supply power to the building.
2. Diesel generating set supplier
Where and from whom you buy a second-hand generator is crucial because it will give you an idea of the condition of the equipment. Industrial diesel generators are complex mechanical equipment and need to be maintained and tested by senior engineers in order to operate at the best efficiency.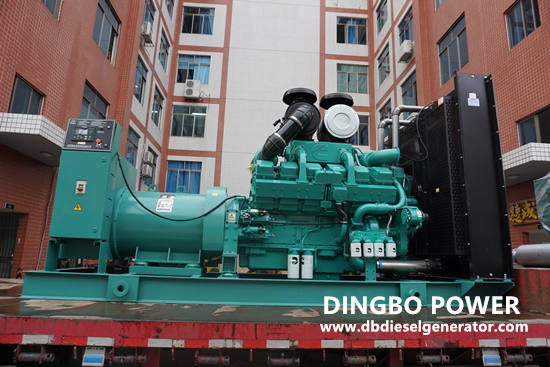 We strongly recommend that you choose a supplier that has a thorough knowledge of diesel generating sets and a good record of selling second-hand generators. Because they will thoroughly inspect the generator before selling it, it is very safe for you. Generating sets may prove to be expensive, so it is important to ensure that you buy from professionals or organizational units you can trust.
3. Diesel generating set age, hours and usage
The first thing before buying a second-hand generator should be to check the operating hours, age and usage of the generator set you are interested in buying. Just like a car, most generator engines have an odometer reading that tells you how many hours it has. It is also helpful to understand its purpose and whether it is used as a backup power source or a main power source.
Diesel generating set used for backup power are generally better maintained and in better condition than generator sets used for main power. However, keep in mind that some dealers usually obtain generators through foreclosure, so they usually don't know its history or where it came from.
4. Reputation of generating set manufacturer
When buying a used diesel generator, it is recommended that you pay attention to the history and reputation of generator set manufacturer. It goes without saying that any manufacturer with bad reviews or reputation should be avoided as much as possible. Once you know that you have chosen a trustworthy manufacturer with a good reputation for producing reliable equipment, invest and buy with confidence.
5. Visual inspection
If you don't understand, you can ask a professional technician to check whether all mechanical parts on the generator are worn or fatigued, including whether any parts have cracks or corrosion accumulation. Any parts found to be defective should be replaced. For example, bearings and bushings are difficult to test for wear. Dingbo Power recommends that they be replaced regardless of their function or condition.
The price of second-hand diesel generating sets usually has a great advantage, far lower than the retail price of new units, which can save more than 50% of the cost or even more. Through the above learning, I hope that Dingbo Power can help you discern the quality of second-hand generators and choose the right ones in the second-hand generator market.