Diesel generator sets burn fuel used to generate electricity to provide electrical energy for equipment that runs on electricity. The generator includes different components such as fuel system, engine, voltage regulator, alternator, control panel, lubrication system, cooling and exhaust system. Let's take a look at some basic components used in the operation of diesel generators:
Alternator of generator:
An alternator is a component of a generator, which produces electrical output to generate electricity. The stator and rotor of the alternator are surrounded by a housing unit that includes the important functions of the generator. Although the housing is plastic or metal, metal is very advantageous because it is less susceptible to damage that might expose moving parts. The main components of the alternator are needle bearings or ball bearings. From the perspective of two basic elements, ball bearings have a higher service life than needle roller bearings.
The fuel system of the generator:
The fuel system of the generator mainly includes the connecting pipe from the fuel tank to the engine, the ventilation pipe and the overflow pipe from the fuel tank to the drain pipe, the fuel filter, the fuel pump, and the fuel injector. The external fuel tank is used for large commercial generators. Small generators include fuel tanks located at the top or bottom.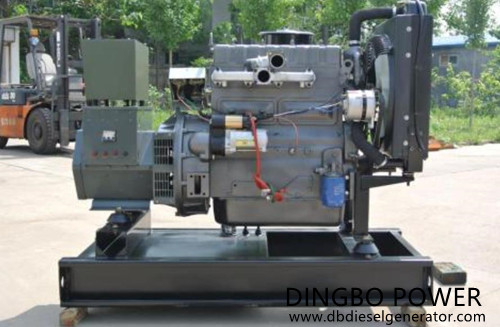 Generator control panel:
The control panel of the generator is fully functional and is also the part to turn on the generator. An important part of the control panel is electric startup and shutdown. When there is no power source, some generator sets provide automatic functions. Engine gauges are also present in the control panel. It helps to check the coolant temperature, oil pressure and battery voltage.
Generator engine:
One of the important components of a generator that produces mechanical energy is the engine. The generator can be used in various engines. The engine fully regulates the electricity produced by the generator in the generator. The different fuels used in the generator's engine are natural gas, diesel, gasoline and liquid propane.
Generator type:
Different types of generators are industrial generators, residential backup generators, commercial backup generators, portable diesel generators, mobile trailer generators, silent generators, and so on.
In general, the above is the basic part of the generator used in terms of function. The purpose of the generator ultimately depends on its applicable application, commercial use or residential use. Therefore, you must consider buying a well-known brand of generator, such as the Dingbo series diesel generator. At Dingbo Power, we have different types of diesel generators for you to choose from. You can choose the diesel generators you want to buy according to your budget and preferences. You can contact us by email dingbo@dieselgeneratortech.com, and we will help you choose according to your requirements. The correct diesel generator.