If you decide to buy a diesel generator, it means having a device that can maintain an adequate power supply during power cuts, is durable, and provides backup power when you need it.
Although the diesel generator is an economical, effective and reliable standby power supply, which only needs to provide appropriate maintenance and repair, if your workplace may have frequent power outages or longer power outages, it means that your generator can operate hundreds of hours a year and be used in large quantities, which will put pressure on your equipment. At this time, You need to repair the generator more often to ensure that the generator can provide you with reliable power at any time.
Therefore, in order to ensure that your diesel generator is always at full load and avoid excessive maintenance costs, regular maintenance is necessary to prolong the service life and efficiency of your equipment. However, before making a maintenance plan, you need to understand the various factors affecting the maintenance frequency of diesel generators.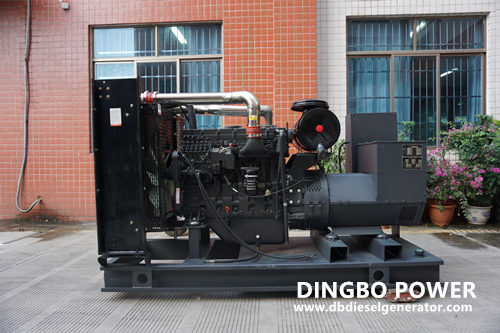 Maintenance of diesel generator
Whether as ordinary power supply or emergency power supply, diesel generator sets must be inspected and maintained regularly to ensure that they can provide sufficient high-quality power during use.
Whether you are a large company that needs generator sets with main power supply or a small company that only needs standby generators, the life cycle of these generators is recorded and improved, which means that regular maintenance is absolutely necessary to obtain optimal performance. At the same time, we strongly recommend the maintenance scheme provided by the generator manufacturer or your trusted engineer.
Due to the long-term use of the generator, it is necessary to master the knowledge of correctly predicting when specific parts may fail or need maintenance. Therefore, a proper maintenance plan will be very useful for the whole service life of your equipment. As long as you strictly abide by this schedule, you can ensure that your equipment can get the longest maintenance time and efficiency, and ensure that your equipment can work normally.
Since you are well aware of the importance of diesel generators to your business operation, you must understand the various factors affecting the maintenance frequency of diesel generators.
Influencing factors of maintenance times
The frequency of maintenance depends largely on its running time and use. Naturally, the more times of use, the higher the frequency of maintenance. Generally, you should carry out comprehensive inspection and repair (such as generator overhaul). It is recommended to carry out it about 400 hours or every 6 months.
By performing a daily visual inspection, errors in the equipment can be identified and services can be requested in advance. In this regard, there are several factors that may lead to more frequent maintenance.
Lack of power: when the generator is in an unexpected long-term sleep state, engine movement is necessary to prevent battery failure.
Overload: most diesel generators are used for emergency power supply. However, if you have a generator failure or power failure, you should use the standby generator as the main power supply, conduct regular inspection to ensure that it is properly maintained and only operates within the appropriate time.
Pollutants: sand and dust are pollutants in the air that will penetrate into the generator and cause damage to internal components. In particular, if the generator is located in a construction site or other similar environment, additional maintenance may be required.
Weather effects: exposure to extreme weather conditions or temperatures can also cause damage to generator components. In addition, if your generator is located in an offshore area, whether it is a shipyard or parts, make sure you take appropriate precautions and measures to avoid exposure to salt water brought by the wind.
If you know what factors can affect the maintenance frequency of diesel generators, you can adjust the maintenance plan appropriately to ensure that your equipment operates in the best state and performance. If you have any questions about diesel generators or are preparing to buy diesel generators, please contact Dingbo power. At present, Dingbo power has a large number of spot diesel generators, which can be shipped at any time to meet the urgent demand of enterprises for electricity.