Which is better, Weichai and Yuchai's diesel generators, Guangxi Yuchai and Shandong Weichai are both domestically made diesel generators. Weichai diesel generator sets are more cost-effective and at a favorable price. Small-power generator sets have the highest domestic share. Yuchai's quality is relatively better, but the price is more expensive and the machine is durable. If the working environment is complicated, I personally suggest that it is better to choose Yuchai genset.
Introduction of Yuchai Diesel Generator Set.
Yuchai series diesel generator sets are assembled by Guangxi Yuchai matching well-known brand generators. Yuchai generator sets are widely used in engineering, mines, petroleum, railroads, ports, factories, hospitals, real estate and other preferred backup power sources. The power of Yizhong Yuchai series covers 20KW-1500KW, forming the richest and most complete diesel generator pedigree in China. The whole series of products are characterized by high power, high torque, high reliability, low fuel consumption, low emission, low noise and adaptability. Strong characteristics.
1. Yuchai genset has produced diesel generator sets for more than 40 years, and the products are widely used in military, civilian, marine and other fields;
2. The supporting power of Yuchai generator set products are all high-quality diesel engines produced by Yuchai genset ;
3. The matching motors are all products of famous brand manufacturers at home and abroad. The main generators are: Inge, Stanford, Marathon, Leroy Somer, Siemens;
4. The digital control system is highly intelligent; it can provide products with different functions such as remote computer remote control, group control, telemetry, automatic paralleling, automatic fault protection, etc. according to the different needs of users;
5. Strong power, it can output the nameplate rated power at an altitude below 1000m, and can output 110% of the rated power overload power in less than 1 hour;
6. The fuel consumption rate and lubricating oil consumption rate are far better than similar domestic products;
7. Low vibration, low noise, high reliability;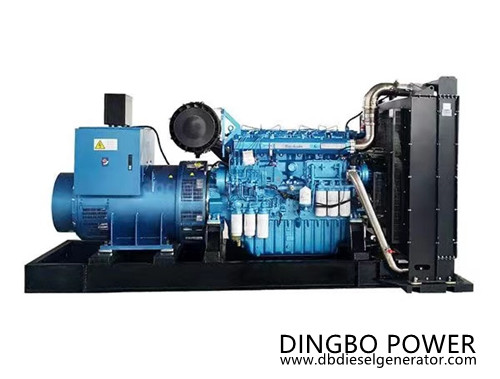 8. Low emission, in line with national environmental protection requirements;
9. The product quality fully meets or exceeds the relevant national standards;
10.The three guarantee period of 14 months or 1500 hours is the longest in the country
11. The 1,168 service stations set up by Yuchai generator sets nationwide will provide users with fast and timely high-quality services.
Introduction of Weichai Diesel Generator Set.
The diesel engine power of Weichai Diesel Generator Set uses R4105 and R6105 engines with a power range of 8KW-200KW. Weifang diesel generator sets have stable quality, low price and good quality. Weichai 6100 series diesel engines are produced by Weifang Diesel Engine Factory, a large national enterprise. It is a new generation model designed and developed by Weichai in the 1990s. The design has absorbed the advanced design ideas of foreign diesel engines, and Weifang diesel generator sets adopt advanced technology. Production, its power, economy and reliability are in a leading position among similar diesel engine products, and it is the first choice for domestic engines in the mid-range power range.
Features of Weichai diesel generator set.
1. The performance of the unit is stable and reliable.
2. Low fuel consumption, low emission and low noise.
3. The diesel generator set adopts rotary diesel, oil filter, and dry air filter.
4. The unit is wear-resistant, durable, compact in structure and easy to operate.
The above is an introduction to the characteristics of Weichai and Yuchai diesel generators, so which diesel generator do you think is more suitable for you? If you want to know more about the knowledge of diesel generators, please contact us via email dingbo@dieselgeneratortech.com.