For large and medium-sized enterprises, hospitals, data centers, now the purchase of diesel generators for backup power has become an unavoidable topic. Many enterprises are also forced by daily operation to buy diesel generator sets, but because of lack of experience, easy to ignore many small details. Buy diesel generator set must be long-term consideration, output power, price, whether to move the trailer, maintenance and so on, should be considered in advance!

Consider These Four Questions Before Buying A Diesel Generator Set
So what are the considerations when buying a diesel generator? Dingbo Power has come up with a list to make sure you are getting the best value for money for your diesel generator! Study four of these questions first.
Is the generator sized properly? When considering the configuration of a diesel generator set, you need to decide where to place your first purchased diesel generator.
The output power of industrial diesel generators ranges from 30 to 3000kw, so there are many models to choose from. In addition, the size of different power, different brands of diesel generators also vary greatly. Therefore, when purchasing a diesel generator set, it is necessary to first determine the location specifications of the diesel generator set, and then select the appropriate diesel generator set according to the location specifications. When configuring a diesel generator set, it is necessary to measure the specifications for all operating conditions.
What kind of generator do you need, fixed or mobile? After deciding on the location of the generator set, the next thing to consider is whether you need a fixed or mobile, silent or containerized type of generator.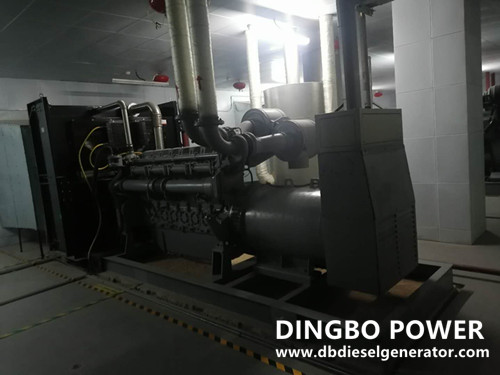 A stationary generator is one that is fixed in a specific position and does not move after installation. Either way, it's a unit that you can call at any time. Mobile trailer diesel generators often change depending on where power is needed and move around to provide real-time power.
Is the generator efficient? When buying a diesel generator set, you should first know the total output you need, and then choose the best generator according to the total output specifications. This basically saves fuel. Basically no low power consumption or power consumption. Therefore, from a farsighted point of view, checking efficiency and output capacity is key to finding the right generator.
Does the generator have enough power? While viewing the power output, you can also view the amount of power that can be output at run time.
Under normal circumstances, how much power a diesel generator can produce to run all the facilities in the event of a power outage or emergency is an important condition. Therefore, this form of supply and demand can be used to associate this supply and demand with devices to achieve which supply and demand. Because buying a diesel generator set is relatively expensive for a company, it is important to pay attention to details when buying a diesel generator set. This will help you understand what to look for when buying a diesel generator set.