If the insulation of generator excitation 1PT high voltage side is damaged during operation, it cannot be restored temporarily because excitation 1PT keeps all voltage in the repair cabinet of generator excitation regulator A and generator transformer group B. Therefore, three-phase A, B and C excited 1PT are now selected to be pulled to the repair position. It is operated by measuring the 2PT secondary air drive line and connecting it to the excitation 1PT secondary air drive line (i.e. the voltage of the excitation regulator A and B of the #3 generator). Before proper handling, the generator manufacturer has formulated the following measures to ensure the safety of the equipment. Please follow them during operation.
(1) The zero sequence voltage of the generator shall be monitored during operation and shall not exceed 5V(the zero sequence voltage of the generator shall be maintained at the trip set value of 10V and 1S). If the value is exceeded, report to the branch line immediately and inform the maintenance personnel for inspection.
(2) It is forbidden to operate 1PT generator excitation during operation (now three-phase A, B and C of 1PT are in isolation orientation, and the primary side safety has been removed and withdrawn).
(3) Strengthen the inspection and supervision of generator and transformer overhaul and excitation regulator. Do not touch the secondary wiring and the secondary air outlet during inspection. Switch cabinet door should prevent excessive vibration.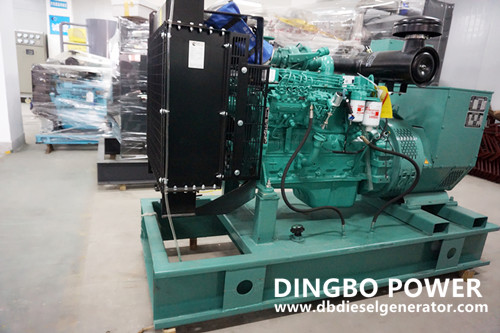 (4) Avoid working on the maintenance cabinet and excitation system of the generator as far as possible, and report missing connection when necessary.
(5) At present, the measurement failure of generator 2PT will cause the excitation regulator failure of group A and B of generator #3, which will lead to the trip of the operation of generator magnetization loss maintenance. It is necessary to prepare for the disturbance of magnetization loss trip.
(6) If 2PT fault is detected in the operation of the generator, but the unit does not trip, and with the current and voltage of the rotor of the generator suddenly dropping to zero or close to zero, the voltage of the stator of the generator drops, the stator current rises, and the reactive power enters the phase, the generator will be regarded as lost magnetization, and the generator will stop immediately.
Generator inter-turn maintenance is the main maintenance of inter-turn short circuit between the same branch and different branches.
Guangxi Dingbo Power Equipment Manufacturing Co., Ltd. established in 2006, is an manufacturer of diesel generator in China, which integrates design, supply, commissioning and maintenance of diesel generator set. Product covers Cummins, Perkins, Volvo, Yuchai, Shangchai, Deutz, Ricardo, MTU, Weichai etc. with power range 20kw-3000kw, and become their OEM factory and technology center.If you have any question about diesel generators,pls feel free to contact Dingbo Power .