Diesel fuel is very important for a diesel generator, this article is mainly about diesel characteristics of Perkins diesel genset. The article will guide you to select the type of Perkins generator.
Viscosity
Fuel viscosity is important because fuel acts as a lubricant to fuel system components. The fuel must have sufficient viscosity to lubricate the fuel system in cold and hot weather conditions. If the fuel kinematic viscosity at the fuel injection pump is lower than 1.4cst, the fuel injection pump may be damaged. This damage may include excessive scratching and jamming. Low viscosity may result in difficult hot restart, stall and performance degradation. High viscosity may cause the pump to jam.
Perkins recommends a fuel viscosity of 1.4 to 4.5sct delivered to the injection pump If low viscosity fuel is used, it may need to be cooled in order to maintain the fuel viscosity at the injection pump at not less than 1.4 CST. For high viscosity fuel, a fuel heater may be installed at the fuel injection pump to reduce the viscosity to 4.5cst.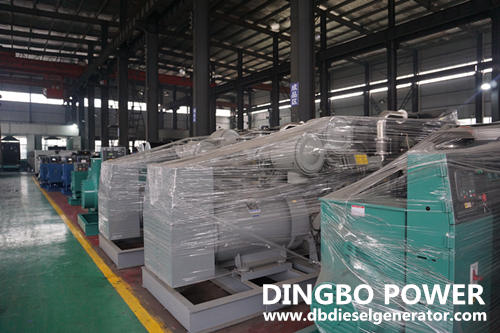 Density
Density is the mass of fuel per unit volume at a specific temperature. This parameter has a direct impact on engine performance and emissions. This effect determines the heat output produced by the fuel of the specified injection volume. This parameter is measured in kg / m3 and 15 ℃ (59).
Perkins recommends using fuel with a density of 8 4 1 kg / m3 to obtain the correct power output. Lighter fuels are acceptable, but the output of those fuels does not reach the rated power.
Note
The lubricity of the fuel system is required to be higher than 0.46mm (0.0 1 8 1 1 inch) (1 2 1 5 6 - 1 test) fuel. Fuel with a wear scar diameter greater than 0.46mm (0.01811inch) will lead to reduced service life and premature failure of the fuel system.
If the fuel does not meet the specified lubricity requirements, appropriate lubricity additives can be used to increase the lubricity of the fuel. Perkins diesel fuel conditioner is an approved additive, see "Perkins diesel fuel conditioner".
For environmental conditions that require the use of fuel additives, contact your fuel supplier. Your fuel supplier will give advice on the use and disposal of additives.
Fuel is preferred
EN590-A to F grade, 0 to 4 class
ASTM D975 1-D to 2-D grade
Fuel for cold weather operation.
European standard EN590 contains weather related requirements and selection range. These can be applied separately to each country. There are five types of Arctic climate and severe winter climate. Diesel numbers are 0, 1, 2, 3 and 4.
Fuels conforming to EN590 classification can be used in applications with temperatures as low as -44 ° C. Diesel ASTM D975 1-D used in the United States can be used in low temperature environment below -18 ℃.
Perkins fuel system fuel cleaner
If biodiesel or biodiesel blend is required, Perkins requires Perkins fuel cleaner. For more information on the use of biodiesel and biodiesel blends, see "biodiesel".
Perkins fuel cleaner removes deposits from the fuel system due to the use of biodiesel and biodiesel blends. These deposits may cause power and energy loss.
If fuel cleaner is added to the fuel, the deposits in the fuel system can be removed after the engine has been running for 30 hours. For best results, the fuel cleaner can be used until the running time reaches 80 hours. Perkins fuel cleaner can be used continuously.
Perkins engine lubricating oil
Perkins DEO CI-4 oil is the first choice. 4008 series and 4006 series Perkins engine is better to use API CI-4 ECF-2 and API CH-4 ECF 1.
Maintenance as needed
Battery replacement;
Disconnect the battery or battery cable;
Clean the engine;
Replace the air filter;
Take an engine oil sample;
Fuel system refueling;
Overhaul (overall);
Overhaul (top);
Check the engine condition when operating in harsh conditions.
Daily maintenance
Check the coolant level of cooling system;
Check driven equipment;
Check the air filter maintenance indicator;
Check the engine oil level;
Drain the water and sediment from the fuel tank;
Around inspection.
Guangxi Dingbo Power Equipment Manufacturing Co.,Ltd is a diesel generator set factory in China, founded in 2006. We not only provide technical support, but also supply high quality 250kva~1500kva Perkins diesel generator set. Contact us right now by email dingbo@dieselgeneratortech.com.