How to choose a portable generator? What scenarios use portable generators conveniently? A guide to help you choose a portable generator. In the spirit of love and exploration, the popular portable generator is studied. Whether you are a portable generator for your home, camping, food truck, or construction site, just read this article!
The following is a brief introduction of several portable generators according to different application scenarios:
Domestic portable generator
Generally speaking, a household portable generator can be considered a generator of more than 3KW. The 3-4 kilowatt generator generates enough electricity to power your refrigerator (or room air conditioner), as well as your lights, TV, computer, and some low-current appliances. If you are using a generator of less than 5KW, it is not feasible to connect a small generator directly to your home's power lines, and extension cords are often required because the power lines in your home do not provide enough power. Generators can easily trip when your home uses more electricity than the output the generator can provide.
What kind of scenarios can a portable generator be used for? The most domestic use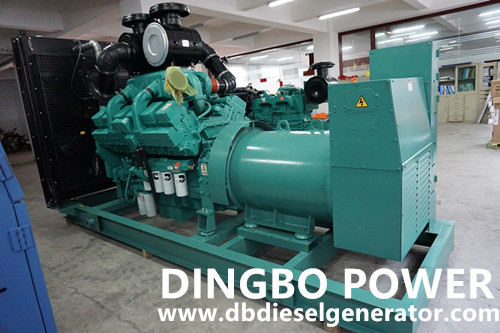 You can connect a portable generator to your home with a switch. It's not as convenient as a backup generator with an automatic transfer switch, but it still makes things a lot easier. You can purchase manual transfer switch kits in various sizes. These will require you to turn the generator on and off yourself. You also have to manually switch from mains to generators and back again. But you can easily use existing electrical outlets and hard-wired lights in your home. If you use extension cords, you can only use lamps that plug into a socket.
For generators of 5KW or greater, you should consider using a transfer switch. Portable generators can provide all the power you need. The advantage of using a portable generator as a backup power source for your home is that you can also use it for other purposes, such as camping.
You can buy a basic transfer switch (Reliance Control TF151W) for a few hundred bucks. More likely though, you'll want a complete kit that supplies auxiliary circuit breakers for the generator. The market price of these high-end converters is between 1600 yuan and 2500 yuan, depending on how many circuits you need. Larger generators will be able to handle more circuitry and therefore require larger transfer switch kits. You also need to consider installation costs. The kit will generally be equipped with all the necessary plugs and wiring, considering that the transfer switch is directly connected to the house wiring, installation will need to meet specific regulations, therefore, a qualified electrician will need to install it for you.
What kind of scenarios can a portable generator be used for? The most domestic use
Camping portable generator
If you're camping, you probably don't have much room for a large generator. For basic tent camping, you can consider a truly small 1Kw to 2Kw generator. These are usually small and light enough for one person to carry. They also don't need much gas and can fit in the trunk of most cars. Although you will be limited by the purpose of the generator. These generators can power stereo, TV or similar electronics, and can also provide some lights and a stationary fan or small space heater. If you are using an air-conditioned trailer, 10,000BTU ac will require at least 3000 watts. You might want something bigger so you can run more than your air conditioner on a generator.
Food truck portable generator
If you only need to power your point-of-sale system and coffee machine (or similar load), you can equip your food truck with a 1-2kW generator. For the most part, though, you'll probably want to use more appliances. Food truck owners seem to prefer 3-4kW generators. These are small enough to be practical, and provide enough electricity, a small (under the counter) refrigerator, some appliances, necessary electronics and lighting. The generator used by big and small food trucks all depends on the size of your truck and what power you need to keep your business running.
Site portable generator
Site needs vary widely. One thing to consider when using generators for power tools is that they require a high starting wattage (peak load). It will also depend on how many people work at the same time. Several tools started at the same time would require a high peak load.
For some drills and similar tools, about 3KW is fine. Although most site generators tend to be 5KW or higher. If you use a high-power tool such as an Angle grinder, a higher power output will be essential. What's more, if you're using a table saw or an air compressor. An air compressor can be started with any power from 3-6kW.
Dingbo has a wild range of diesel generators:Volvo / Weichai/Shangcai/Ricardo/Perkins and so on,if you need pls call us :008613481024441 or email us :dingbo@dieselgeneratortech.com