Diesel generators are Modern every enterprise necessary machinery and equipment, especially in remote areas, need to rely on diesel generators to renew electricity. But the diesel generator used for a long time, it is easy to meet all kinds of problems, such as the diesel generator suddenly water leakage, what have been happened? Dingbo electric power for you to introduce in detail, and then look at the diesel generator leakage solution tips, to provide reference for friends in need.
When the diesel generator appears oil leakage, water leakage, leakage phenomenon, will lead to diesel generator increase oil consumption, accelerate parts wear, power decline and other faults. So be sure to fix it in time.
Diesel Generator Leak Solution Tips
In the process of using diesel generator sets, users may encounter some problems, including water leakage. What about the leakage of the diesel generator?
1, stick filling glue. If the water tank or water pipe is broken or there is a hole caused by small leakage, we can clean the leakage part and then apply sticky glue.
2, add cushion.If the joint is leaking here, we can add a thin plastic pad on both sides of the leak-proof ring and tighten it forcefully.
3, paint chip liquid.If the seams are leaking, soak the paint in alcohol, clean the seams, and smear the paint on the seams.
4, liquid sealant. If the leakage is caused by solid gaskets, you can clean the leakage surface and apply liquid sealant.
5, if the water tank is leaking, we can clamp the core pipe at the leakage.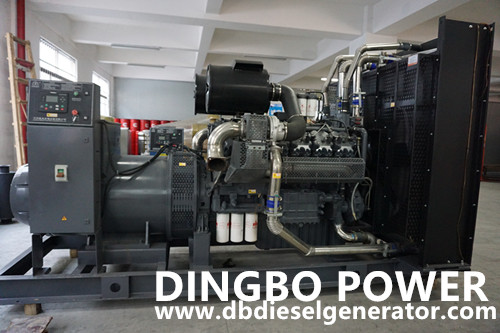 In fact, there are many ways to solve the leakage of diesel generator set, specific or recommended consulting diesel generator set manufacturers.If you want to avoid the significant financial costs, business continuity discontinuities and general safety and stability challenges of a power outage, you must install diesel generators in your enterprise and, in the case of small companies, you should ensure that you have a full range of power handling options. At Dingbo Power, we assist customers in implementing a full range of diesel generator power treatment solutions that are efficient, reliable and ready in advance to support their annual power needs for the operation of the company. And at the same time we provide excellent after-sales service based on the years of experiences,we are trusted by the customers aboard and domestics.Generators are delivered to thousands of countries or companies. And the products and services are highly praised.
We are always ready to help.If you want to purchase the volvo series generators,there are many capacities you can choose,ranging from 68KW-550KW.As for other generators we have many capacities too. Also, Dingbo has a wild range of diesel generators such as Volvo / Weichai/Shangcai/Ricardo/Perkins and so on,if you want any generotors please call us :008613481024441 or email to us :dingbo@dieselgeneratortech.com.we are always online.You are deserved.