Seeking development through scientific and technological innovation and creating greater improvement through the integration of informatization and industrialization, Guangxi Dingbo steers the steering wheel with the innovative spirit of active exploration and realizes a leap forward development. The development of a brand, the key is to rely on product quality. Product quality wants to get substantial promotion, the key still wants to rely on technology. Since its inception, Dingbo decided to start with innovative technology to improve the overall quality of Dingbo diesel generator sets, so as to build brand strength.
Established 15 years ago, with down-to-earth work style and indomitable entrepreneurial passion. Guangxi Dingbo has realized its initial ambition and now has market space in many countries and regions. And by virtue of high technology in the domestic and foreign markets by a number of countries and regions of the attention of customers.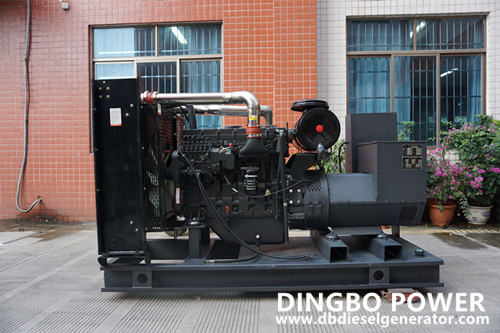 Dingbo power since its inception, to actively into the Internet, thinking in every link of company's operating a series of information technology, on the diesel generator set production, increased the technology research and development investment, on the one hand, constantly improve the workshop production equipment automation level, on the other hand growing information technology team, set up information system platform, Realize the information flow of production and manufacturing links.
Dingbo Electric power has always been adhering to scientific and technological innovation, conforming to the development tide of the information era, continuously increasing r&d investment in the integration of information and industrialization, establishing a mature information technology team, and carrying out cooperation with a number of well-known domestic enterprises. Now, Dingbo Power has built a high-level big data information system platform Dingbo Cloud Platform Management System, which takes big data as the core and uses system integration technology to get through the control and operation level of diesel generator sets, by using the technical advantages of its own manufacturers.
By professional and technical personnel through the enterprise's own data center top cloud management system on its generating set after the client authorization operation, troubleshooting and maintenance management, connected through the clouds, which can realize more terminal (computer PC/mobile phone APP) remote control power generation equipment, GPS positioning, AI in fault diagnosis of large data to control the generator set, Improve management efficiency and company benefit, realize remote video, monitoring, management and service in one; And it can display all the operation history data of the generator set to facilitate the daily maintenance and active maintenance of the generator set. Only through mobile phones and computers can realize remote control diesel generator set startup, shutdown, power/switch, power/switch and other operations, to ensure data transmission, sharing, analysis and utilization in the cloud, to achieve intelligent remote control unit under the support of the information system.
As a benchmark enterprise in the power generation equipment industry, Dingbo Power always pays attention to the development and changes of the industry. By introducing advanced technology at home and abroad, dingbo Power keeps increasing the research and development of new intelligent and environmental protection power generation equipment to meet the ever-changing needs of customers in the market. At present, Dingbo power mainly produces diesel generator set equipment, and has established long-term strategic cooperation with cummins, Volvo, Perkins, Yuchai, Weichai, Shangchai and many other well-known engine brand manufacturers at home and abroad, to ensure that the quality of the generator set is excellent.
Dingbo power series diesel generating set configuration is rich, can meet the demand of different customers, common configuration are fixed, the static sound box, mobile vehicles, ATS automation, after fifteen years of grinding technology, technology R&D, product production technology and quality enhances unceasingly, and support the customization production, can according to customer needs, trailer diesel generator sets to ensure maximum performance of diesel generator sets to help customers save money and avoid unnecessary configurations. Today, Dingbo power series diesel generator sets are widely used in schools, hotels, hospitals, real estate, shopping malls, enterprises and institutions, residential areas, office buildings, outdoor work sites and other places.
Dingbo power adheres to the service concept of providing five-star wordless after-sales service, letting customers buy at ease, and using with ease. It always puts customers' interests in the first place, and adheres to the high-end, high-quality, sustainable development route, pays attention to brand and cultural construction, and strives to provide customers with high-quality and efficient service. At the same time, the company focuses on the forefront of scientific and technological development, combining Internet +, cloud intelligence, big data and other advanced technologies with dingbo series diesel generator manufacturing technology, developing and producing intelligent and environmentally friendly new products in line with modern needs, and actively promoting industrial upgrading!