When mains power fails due to failures or power rationing policies, it is critical to be prepared for unexpected power outages in hospitals, high-rise buildings, construction sites and other locations. Daily operations will rely on diesel generators to be able to operate normally in the case of mains power outages. Best defense against grid issues that may affect operations.
Whether it is daily life, manufacturing, commercial retail and other industries, are heavily dependent on reliable power supply, however, in reality, most enterprises have experienced serious power outages, resulting in normal business activities, enterprises are not willing to take the risk of such a situation again.
Dingbo Provides 30 KW to 3000 kW Diesel Generators for Various Industries
Dingbo power's diesel generator development team understands the urgent needs of these industries. Whether you are a high-rise building, school, station, data center, hospital, manufacturing plant, processing plant or construction site, you need reliable power guarantee.
Dingbo can provide diesel generators with 30 to 3000 kW power for the normal operation of enterprises in various industries. Dingbo's each diesel generator are wood, weichai, yuchai, on cummins, perkins, Volvo engine for supporting power, all pass scientific design, production and testing, each stage of the manufacturing process strictly implement, from the control panel to the shell, each parts, each component and thoroughly check every process, to meet the stringent specifications. This means customers can rely on Dingbo diesel generators for fast and reliable power.
Diesel generators are an important investment in the daily operation of most enterprises. The r&d, sales and service team of Dingbo Power series diesel generators can help enterprises choose the most efficient and effective solutions. To that end, the Dingbo team can analyze the following for you:
Current electricity demand
Potential threats to your operations (natural disasters, power outages, power outages, etc.)
Impact on the environment
Required scalability
Dingbo power determines which diesel generators best meet the requirements. This will help minimize the expense required by customers while ensuring that businesses have the right power supply on any given day.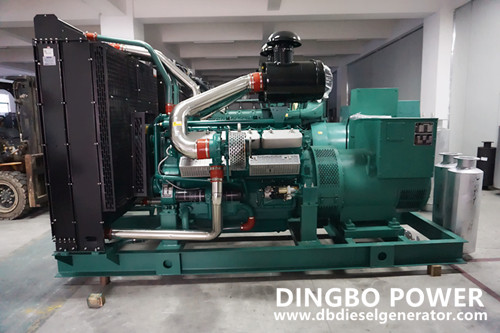 Dingbo series diesel generator r & D, sales, service team, well-trained in the industry, the most fully prepared. This, in turn, means that when a power outage occurs, our customers can rely on a fast and reliable response to meet their power needs. Dingbo demands the highest standards of technical personnel, and Dingbo power's service team can carry out scheduled maintenance and emergency repairs on every make and model of generator. Our trained technicians, experienced and well-stocked service vehicles enable our customers to receive the best service.
Dingbo has strong technical research and development strength, advanced manufacturing technology, modern production base, perfect quality management system, sound after-sales service guarantee to provide safe, stable and reliable power guarantee for mechanical engineering, chemical mines, real estate, hotels, schools, hospitals, factories and other enterprises and institutions with tight power resources.
From R&D to production, from raw material procurement, assembly and processing, finished product debugging and testing, each process is strictly implemented, and each step is clear and traceable. It meets the quality, specification and performance requirements of national and industrial standards and contract provisions in all aspects. Our products have passed ISO9001-2015 quality system certification, ISO14001:2015 environmental management system certification, GB/T28001-2011 health and safety management system certification, and obtained self import and export qualification.
Dingbo has a wild range of diesel generators:Volvo / Weichai/Shangcai/Ricardo/Perkins and so on,if you need pls call us :008613481024441 or email us :dingbo@dieselgeneratortech.com