In engineering, diesel generators are often used as temporary power sources. After years of development, the noise defects of generators have been gradually remedied. Now, silent diesel generators are more common. However, despite this, the generator still has its difficult to restrain the shortcomings, the use of winter is one of them, today Dingbo Powe will introduce the taboo of using generators in winter.
Taboo on the use of silent generator rental in winter, avoid starting with open flame. The air filter can not be taken off, with a cotton yarn dipped in diesel fuel lit, made of kindling placed in the intake pipe for ignition start. In this way, in the process of starting, the outside dusty air will not be filtered and directly inhaled into the cylinder, resulting in abnormal wear of piston, cylinder and other parts, but also cause the quiet generator rental work rough, damage to the machine.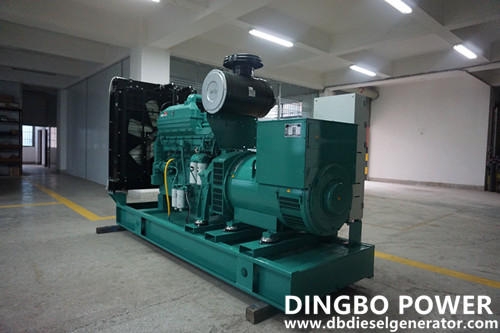 Silent generator rental common problem is diesel engine fuel consumption rise. Turbocharger return pipeline is not smooth; Turbine end seal ring damage; Diesel engine compressor end seal ring damage; The middle shell of the supercharger accumulates a large amount of sludge; Supercharger damage; Diesel engine oil does not meet the requirements; What is the reason for automatic flameout after the mute generator is rented? In accordance with the convention, it is generally believed that the diesel generator oil circuit system is caused by gas, blockage or lax joint sealing, but specific to the diesel generator, maintenance personnel first checked the oil circuit system, filter elements and other related components, and did not find any engine leakage or blockage of the fault; No problems were found in the oil pump and fuel injector. In addition, check and adjust the diesel generator valve clearance, injection advance Angle, etc., the fault phenomenon still exists. For the use of generators, we need to consider the main aspects of noise and emissions, as long as the unit is not used in places with sparse personnel, we only need to meet the international emission standards, without additional treatment. But if diesel generators are used in crowded areas, we have to consider noise and emissions.
In order to construct the safety of small series here or to remind the majority of users in use should pay attention to the change of the weather season, to prevent accidents in use.
Dingbo has a wild range of diesel generators:Volvo / Weichai/Shangcai/Ricardo/Perkins and so on,if you need pls contact us:
Mob.: +86 134 8102 4441
Tel.: +86 771 5805 269
Fax: +86 771 5805 259
E-mail: dingbo@dieselgeneratortech.com
Skype: +86 134 8102 4441
Add.: No.2, Gaohua Road, Zhengxin Science and Technology Park, Nanning, Guangxi, China.