A global product development program initiated by Cummins Generator Technology, manufacturer of Stanford and AvK alternators, will implement product updates for the 7.5 to 5,000 kVA+ Stanford series to introduce innovative new CoreCooling' technology (Orlando International Power Show, BOOTH 2222, USA).
Cummins has introduced the new Stanford S-Range, which will replace the current product line in phases to create a family of alternators that provide solutions for a wide Range of industrial, Marine and commercial applications. This new line comes with a 3-year standard warranty for all customers, applications and regions. Cummins Generator Technology, an innovator in POWER generation technology, has chosen to launch its first S-Range products -- THE S4 and S5 -- on Power-Gen with its new patented CoreCooling' technology, and unveil new product rapid release cycles for more products that will deliver improvements in POWER density, quality and reliability.
The S-Range builds on the proven technology of the popular Stanford UC22 'P80 series. However, by using innovative thermal, electromagnetic, and mechanical levers, CoreCooling' boosts the power density of the new Stanford S-Range by 12% compared to previous products (Stanford HC4 and HC5).
Trevor French, General Manager, Global Sales and Marketing, AvK, Cummins Generator Technology, said: "As the global market leader in alternators, we have been able to adapt quickly to market demands and, through upgrades and enhancements, can now offer our customers a range of enhanced devices that more directly address their needs. More products will be brought to market in the coming months, all of which will provide customers with market-leading power density and higher performance."
The S-Range alternators meet the critical needs of a variety of applications, including oil and gas auxillaries, cogeneration, critical protection and UPS, continuous power supply and backup power applications, all of which require the highest levels of performance.
Scott Strudwick, Director of Global Sales and Marketing, said, "CoreCooling' is attributed to a Range of advanced technologies implemented in the S-Range products. The new patented technology focuses on performance and enables us to make significant adjustments to current and future products. It is a key driver of increasing power density and providing our customers with industry-leading reliability."
"This new product range will be manufactured at our plants in India, China and Europe. All development plans for the collection will be handled by our regional design centers, which allows us to leverage our global expertise and knowledge in product development."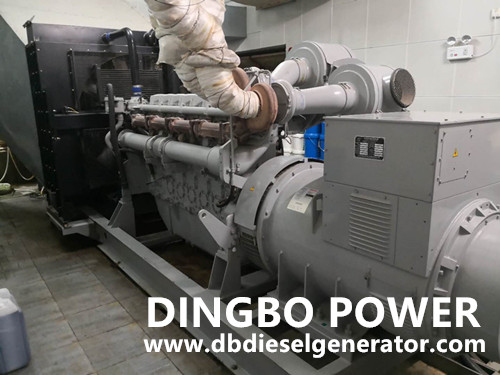 The CoreCooling' brand name will be displayed on the driver stand cover of all S-Range products equipped with the new technology.
Cummins product performance characteristics:
Compact diesel generator set
Belt drive system: with automatic tensioning mechanism, so that the belt is not protected
Connecting rod: Forged connecting rod has maximum structural strength
Crankshaft: Induction quenched steel crankshaft for maximum strength and multiple regrinding capability
Cylinder block: The new high-strength design increases the stiffness of the cylinder block by 32%, providing extremely high durability
Cylinder liner: Patented stopper design for maximum liner stiffness and extended piston ring life
Fuel system: Bosch quality in-line plunger or rotor high pressure pumps and injectors for better fuel economy
Turbocharger: Holset turbocharger, HX40 type with integral exhaust gas bypass valve, further improve low speed reaction and power performance
Pistons: Aluminum alloy pistons with two corrosion-resistant high nickel cast iron ring grooves extend piston and ring life, and anodized piston tops help improve durability
Oil filter: combined full flow and bypass Frejag brand, filtration effect is almost perfect, improve the durability of the switchboard