The oil-water separator of the Yuchai generator is very important for it. If it is not installed well, it will obviously affect the normal use of the Yuchai generator. Below, the professional manufacturer introduced the correct installation step to us, come to learn quickly.
1. open the drainage valve, release part of the fuel.
2. Remove the filter element and the water cup with a belt wrench, and then remove the water cup from the filter element. The filter element and the cup are standard right-handed threads, so they can be removed counterclockwise.
3. Clean water cups and oil rings. This time to pay attention to the quality of the cup and oil ring. The quality of diesel engine fittings from general manufacturers has been tested.
4. Apply a thin layer of oil to the oil ring with grease or fuel oil, install a new filter element on the water collecting cup, and then tighten it by hand. Operators should pay attention to this step. To avoid damage to the cup and filter element, do not use tools when tightening.
5. Apply a thin layer of oil to the oil ring on the top of the filter element with grease or fuel oil, put the water cup and the filter element together into the joint, and tighten it by hand.
6. To remove air from the filter element, start the fuel injection pump at the top of the filter until the oil seeps out of the filter.
7.start the diesel generator set to check whether there is leakage, if there is, can shut down elimination.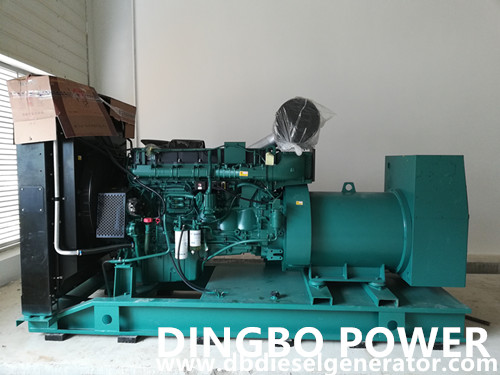 The above is yuchai generator oil and water separation of the correct installation steps, have you learned? If you want to know more about yuchai generator, you can contact Guangxi Dingbo Power Equipment Manufacturing Co., Ltd at any time. Our company can provide you with detailed introduction and provide you with yuchai generator with excellent quality and price.
Guangxi Dingbo Power Equipment Manufacturing Co., Ltd. established in 2006, is an manufacturer of diesel generator in China, which integrates design, supply, commissioning and maintenance of diesel generator set. Product covers Cummins, Perkins, Volvo, Yuchai, Shangchai, Deutz, Ricardo, MTU, Weichai etc. with power range 20kw-3000kw, and become their OEM factory and technology center.
Quality is always one aspect of choosing diesel generators for you. High-quality products perform well, have a longer lifespan, and ultimately prove to be more economical than cheap products. Dingbo diesel generators promise to provide high-quality products. These generators undergo multiple quality inspections during the entire manufacturing process, except for the highest standards of performance and efficiency testing before entering the market. To produce high-quality, durable and high-performance generators is the promise of Dingbo Power diesel generators. Dingbo has fulfilled its promise for each product. The experienced professionals will also help you choose the right diesel generating sets according to your needs. For more information, please continue to pay attention to Dingbo Power.