Today, many organizations need to choose between centralized medium-voltage backup generators and distributed generators.
Because backup generators account for a significant portion of the cost of data center infrastructure, especially for managed data centers, it is a critical subsystem that needs to be optimized. Today, organizations consider and compare two types of backup generator architectures in the context of large and very large data centers:
Scattered backup generator sets, one generator per medium and low voltage transformer, regardless of the level of redundancy.
Centralized medium-voltage backup generators for all stations have N+1 or N+2 generator redundancy.
Compare the following major factors to determine which method to use, based on specific limitations and requirements.
Optimize generator costs.
Of course, the key driver of choosing generators and how to optimize infrastructure is cost. There are a few things to consider:
Generator size
1. Each drivetrain uses one generator set, which makes the organization have to match the power between transformer and generator, which is not flexible.
2. The use of centralized power plants enables us to select the most cost-effective generator size (in terms of capex and operating costs) and the highest procurement lead time.
Redundancy and number of generators.
1. By definition, there is only one generator set per driveline, and driveline-level redundancy means equal generator redundancy. Basically, if the low voltage distribution is 2N, then the generator set will be 2N.
2. One of the main advantages of centralized power plants is that N+1 or N+2 generators can be used regardless of downstream architecture. This provides great flexibility in design and allows organizations to optimize the number of generators to be installed.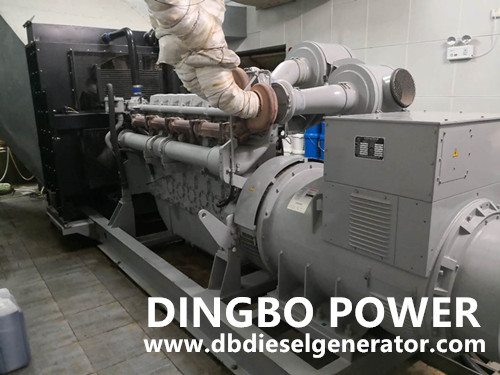 Growth planning/scalability
1. Place the generator set on each powertrain (for distributed plant structures). Each time a powertrain is installed, a generator is installed, sized to meet the maximum expected load in the worst-case scenario. Thus, under this architecture, generator deployments will increase as the data center infrastructure grows.
2. Of course, for centralized power plants, it is necessary to determine the size of the generator in the bad case. However, the number of generators can be adjusted while the actual load on the existing portion of the data center is known. For example, if the actual load consumption is 40% of the expected load of the existing IT room (for example, lower rack density), this can be taken into account when calculating the additional standby power required, and the generator investment may be deferred until the new IT room is installed.
Impact on medium voltage power distribution.
When the generators are distributed, each generator is associated with a specific medium/low voltage transformer, so the upstream medium voltage distribution power is not important for the uptime of the load, because if the medium voltage distribution equipment fails, the load will still be powered by the local generator.
When generators are concentrated at medium voltage levels, all downstream distribution is critical to maintaining uptime for loads. In most cases, especially for managed data centers, a fault-tolerant system is required, which makes medium voltage distribution more expensive and requires a more complex medium voltage distribution protection and control system. Obviously, this is the main disadvantage of centralized power plant architecture. In practice, more advanced engineering capabilities are required.
Of course, the complexity of the medium voltage protection control system can lead to more debugging time during the first phase of the data center, since the system needs to be deployed across the entire system at the medium voltage level. Even if the architecture can be extended and modularized to reduce commissioning time, the entire plant control system needs to be tested in the peak phase. However, for future expansion phases, this also means no control system at the powertrain level, which at least simplifies powertrain level debugging.
Dingbo has a wild range of diesel generators:Volvo / Weichai/Shangcai/Ricardo/Perkins and so on,if you need pls contact us
Mob.: +86 134 8102 4441
Tel.: +86 771 5805 269
Fax: +86 771 5805 259
E-mail: dingbo@dieselgeneratortech.com
Skype: +86 134 8102 4441
Add.: No.2, Gaohua Road, Zhengxin Science and Technology Park, Nanning, Guangxi, China.