After many users buy diesel generator sets, the second move will be worried about how to install, Dingbo summarized the following problems to inform the majority of users:
1. The place where the diesel generator set is installed should be well ventilated. There should be enough air inlet at the generator end and good air outlet at the diesel engine end. The outlet area should be more than 1.5 times larger than the water tank area.
2. The area around the installation site of the unit should be kept clean, and articles that can produce corrosive gases and steam such as acid and alkali should not be placed nearby. If conditions permit, fire extinguishing devices shall be installed.
3. If the diesel generator set is used indoors, the smoke exhaust pipe must be passed to the outdoors. The pipe diameter must be greater than or equal to the smoke exhaust pipe diameter of the muffler. If the exhaust pipe is installed vertically upward, a rain cover must be installed.
4. If the foundation is concrete, the levelness shall be measured with a level during installation, so that the unit is fixed on a level foundation. There should be special shock cushion or bottom bolt between the unit and the foundation.
5. The unit shell must have reliable protection grounding. For generators that need neutral grounding directly, neutral grounding must be carried out by professional personnel and equipped with lightning protection device.
6. The two-way switch between the generator and the mains must be very reliable to prevent reverse transmission. The connection reliability of the bidirectional switch must be verified by the local power supply department.
7. The connection of the starting battery of the diesel generator set must be firm.
Guangxi Dingbo Power Equipment Manufacturing Co., Ltd. established in 2006, is an manufacturer of diesel generator in China, which integrates design, supply, commissioning and maintenance of diesel generator set. Product covers Cummins, Perkins, Volvo, Yuchai, Shangchai, Deutz, Ricardo, MTU, Weichai etc. with power range 20kw-3000kw, and become their OEM factory and technology center.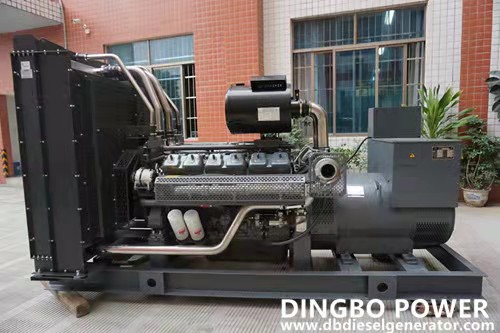 We strong technical research and development strength, advanced manufacturing technology, modern production base, perfect quality management system, sound after-sales service guarantee to provide safe, stable and reliable power guarantee for mechanical engineering, chemical mines, real estate, hotels, schools, hospitals, factories and other enterprises and institutions with tight power resources.
From R&D to production, from raw material procurement, assembly and processing, finished product debugging and testing, each process is strictly implemented, and each step is clear and traceable. It meets the quality, specification and performance requirements of national and industrial standards and contract provisions in all aspects. Our products have passed ISO9001-2015 quality system certification, ISO14001:2015 environmental management system certification, GB/T28001-2011 health and safety management system certification, and obtained self import and export qualification.
OUR COMMITMENT
♦ Management is implemented in strict accordance with ISO9001 Quality Management System and ISO14001 Environmental Management System.
♦ All products are ISO-certified.
♦ All products have passed rigorous factory test to ensure high quality before ship.
♦ Product warranty terms are strictly enforced.
♦ High-efficiency assembly and production lines ensure on-time delivery.
♦ Professional, timely, thoughtful and dedicated services are offered.
♦ Favorable and complete original accessories are supplied.
♦ Regular technical training are provided all year round.
♦ 24/7/365 Customer Service Center provides fast and effective responses to customers' service demands.
Mob.: +86 134 8102 4441
Tel.: +86 771 5805 269
Fax: +86 771 5805 259
E-mail: dingbo@dieselgeneratortech.com
Skype: +86 134 8102 4441
Add.: No.2, Gaohua Road, Zhengxin Science and Technology Park, Nanning, Guangxi, China.