Remote control control system application field in daily life and daily work is inseparable, now very popular smart home system, TV, air conditioning and so on can be bound to the mobile phone can be operated remotely. So what is the diesel generator set remote control system?
The manufacturer recommends a good remote monitoring system for diesel generator sets
The remote control control system is generally divided into two parts: on the one hand, the client software, on the other hand, the server program. Before application, the application program should be applied to the controller module of the diesel generator set, and the management work should be set up on the Dingbo cloud service management platform. I will give you a detailed description of the top Cloud remote monitoring system is what? With the help of dingbo cloud service management platform, you can easily manage the diesel generator set with the help of the system.
The Dingbo diesel generator set is a remote monitoring system capable of demonstrating 24 x 7 support and powerful security updates. Dingbo cloud service management platform allows you to master the real-time information of the relevant diesel generator set at any time. With the help of your cloud platform, laptop or smart phone with the help of customer harmony page browsing, so that you can view diesel generator system status, determine problems and browse key message notifications, thereby reducing operation and maintenance costs.
Dingbo cloud service management platform is a fully integrated monitoring and control system is the result of the Internet of things technology diesel generator, real-time monitoring of various parameters, any diesel generating sets, key technical indicators are able to monitor and display, how many voltage, oil pressure, engine, engine oil temperature, the unit output power, operation time, speed, etc., Dingbo power's proprietary algorithm, designed for automatic remote monitoring and accounting of diesel generators to demonstrate the primary measurement accuracy, lists the 24×7 functions:
Remote monitoring
Remote control monitoring
Multi-site management
Remote control Settings
Browsing and visibility at all times
Real-time message notification
Remote service and calibration
Remote control Asset control
Location navigation/map viewing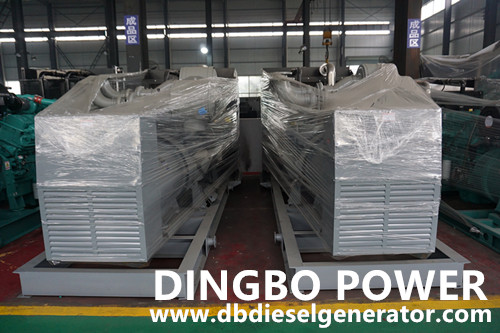 Remote Management of Diesel Generator Sets - Top Power's powerful cloud-based approach and customer harmony mobile and web applications enable you to remotely manage your diesel generator systems when needed, enabling you to make quick judgments and take action to improve response and reduce outage times.
Manage multiple diesel generators with a mobile or PC page, allowing you to respond quickly, reducing downtime and improving overall system reliability. Dingbo power is able to develop active service contacts based on the observed information to remotely solve basic problems and reduce hidden serious problems. With the dingbo cloud service management platform, you can apply an autonomous real-time monitoring and upgrading system to ensure that your information and control are protected during transmission and storage.Dingbo Cloud service management platform follows reliable best practices of system intelligence profile.
In the Internet of things technology a new era of Internet of things technology, content and the content of cohesion is mainly by means of system, the system between both to through cable connecting carrier can use 4 g wireless network connection and WIFY, intelligent terminal connected to the core of the mobile Internet technology, many emerging economies, demand for diesel generating sets communication module are increasing, Dingbo cloud service management platform with the help of network technology for remote control of diesel generator sets.