Diesel generator set model specifications, styles can be said to be numerous, dazzling, so the diesel generator set which brand is the best to become a common problem for many users. Dingbo power sales over the years accumulated more than a thousand diesel generator sets, recommended a lot of cost-effective domestic diesel generator sets, many comprehensive performance is not imported brands, aimed at helping you choose to use inexpensive diesel generator sets.
Because different customers have different requirements on the specifications, functions, performance and structure of diesel generator set products, the overall process plan has certain differences. In this regard, Dingbo power has built a production system to adapt to multiple varieties and batches. Among them, the power of Dingbo power series diesel generator sets is yuchai, Shangchai, Weichai, Jichai, Sweden's Volvo, Cummins and other well-known diesel engine brands at home and abroad.
How to Choose a Good and Inexpensive Diesel Generator Brand?
OEM certification, original parts and certified technicians are key to selecting suppliers.
When buying a diesel generator, make sure it uses quality components. This helps protect you from sudden failures caused by faulty replacement components. This protects your generator from damage and helps ensure that any warranty remains in place in the event of component failure causing damage to the engine or other generator systems.
Manufacturers and suppliers authorized by diesel engine manufacturers with OEM certification are essential to ensure the overall quality of diesel generators, although the operating basis of diesel engines from different manufacturers is the same.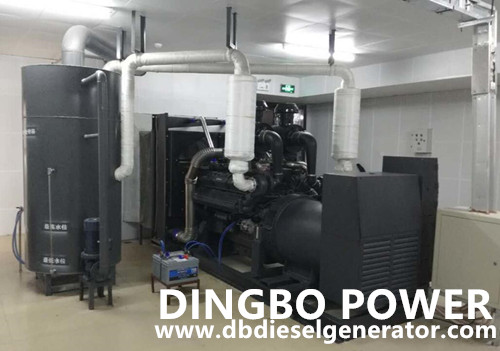 Determine the power of the diesel generator
Diesel generators range in power from around 30kW to more than 3000kW. Choose domestic diesel generator set, should choose the appropriate power diesel generator set according to the specific needs, so as to ensure sufficient power, but also will not cause waste. Therefore, when choosing a diesel generator set, you can discuss with the diesel generator expert of TOP Bo to help you determine the ideal power of the diesel generator.
Automatic transfer switch is a must
An automatic transfer switch (ATS) is an important option to help protect all the equipment you need power from catastrophic damage due to a sudden loss of power. In the event of a public grid failure, the ATS will automatically turn on the diesel generator and switch to the grid when the mains comes on. Remote monitoring is an essential option for protecting and operating diesel generators。
If your diesel generator is located far away, or you need to operate multiple diesel generators across geographical areas in your office, remote diesel generator monitoring can help you stay on top of any power failures that occur. Over the past 15 years, Dingbo Electric Power has been committed to finding breakthroughs in scientific and technological innovation, centering on intelligent, energy-saving, digital, remote control, intelligent management and other directions, adhering to the road of scientific and technological innovation. Finally, through the independent research and development of "Dingbo cloud platform management system", master the core technology of remote control and intelligent management of diesel generator set, successfully create a "intelligent diesel generator set", a unique diesel generator set industry.
Dingbo Electric Power was established in 2006 and has been going through trials and hardships for 15 years. After years of project positioning, process optimization, mechanism establishment and construction of efficient and reasonable company management structure, and constantly improve the organizational structure in operation, in view of market changes, environmental changes pay attention to training coordination planning ability. In the production and operation of enterprises, the control of the production process is a very important link, is the foundation for long-term development of enterprises. Dingbo power is well aware of this principle, after years of accumulation and precipitation, the establishment of a complete set of production process management system, for Dingbo power to do a good job in the production management of every detail, to strictly control the quality and quality of diesel generator set, for Dingbo power diesel generator set to improve quality and efficiency continue to empower.