Diesel generator sets have many parts, among which the fuel tank is an important part, but there are also types of fuel tank, do you know? At present, there are three main categories: base oil storage tank, underground storage tank and aboveground storage tank. So what is the difference between generator manufacturers?
First, basic oil tank
As the name implies, the base tank is designed to be above ground but below the bottom of the top power generator set. The cross section of the auxiliary bottom tank is rectangular and it is a double-wall tank. This helps prevent spills in case of a fuel leak. Both tanks shall be made of heavy welded steel. The main tank is fitted with many pipes and fittings, the most important of which are fuel supply and return, vents, emergency pressure relief valves and high and low oil level alarms. The tank filling system must be designed with no overflow during filling and the intake valve automatically closes when the tank is 95% full. After installation, the main tank was tested under 5 pSIG and the auxiliary tank was tested under 3 pSIG.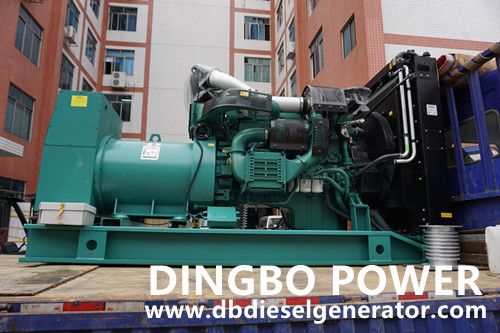 Second, underground storage tanks
If you need to store more than 1000KG of fuel oil, you can choose underground storage tanks or above-ground storage tanks. Underground storage tanks are expensive to install but have a long life due to their isolation from the environment. Underground storage tanks can be made of fiberglass. Such tanks are often ribbed to provide better structural strength. Underground storage tanks may also be made of steel, provided that appropriate emergency protection is provided to prevent groundwater corrosion. Similarly, pipes from underground storage tanks to generators may be fiberglass or cathodic protection steel.
Leaks and spills from underground tank systems can be costly and difficult to correct. Such systems must be equipped with overflow and anti-overflow equipment and procedures. In the worst case, underground storage tanks should be installed in order to confine spilled or leaking fuel to a limited area. As a result, the underground area is surrounded by concrete floors and walls. After the underground storage tank was installed in the area, the exterior area was filled with sand and gravel.
Third, above-ground storage tanks
Due to different hazard mitigation considerations, above-ground storage tanks are a fire hazard that could spread the fire to other nearby facilities. These tanks must therefore be kept at least a specified distance from other facilities. To control fuel spills and leaks, DAMS must be built around the surface storage tanks. The enclosed free volume of a dam shall normally be 110% of the water tank volume. Surface storage tanks also need to be isolated from weather conditions by suitable protective structures.
Guangxi Dingbo Power Equipment Manufacturing Co., Ltd. established in 2006, is an manufacturer of diesel generator in China, which integrates design, supply, commissioning and maintenance of diesel generator set. Product covers Cummins, Perkins, Volvo, Yuchai, Shangchai, Deutz, Ricardo, MTU, Weichai etc. with power range 20kw-3000kw, and become their OEM factory and technology center.