A generator is a mechanical device that converts other forms of energy into electrical energy. It is driven by a water turbine, steam turbine, diesel engine or other power machinery, which converts the energy generated by water flow, air flow, fuel combustion or nuclear fission into mechanical energy, which is then transmitted to a generator, which is then converted into electrical energy.
Working principle of generator set:
A wide range of lightweight diesel engines.
The diesel engine in the diesel generator set is the output part of the power. It takes the diesel as the fuel and uses the high temperature and high pressure air formed after the compression in the cylinder to make the spray diesel combustion and expansion work and convert the heat energy into mechanical energy.
It is also called a four-stroke engine, which completes a working cycle through four processes: intake, compression, work and exhaust.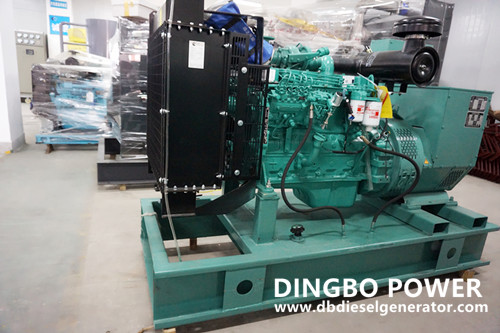 The basic concept of diesel generator set:
Diesel generator set consists of diesel engine, alternator, control system and various auxiliary parts. It is a device that converts mechanical energy into electrical energy and supplies it to the user through a cable.
Usually used as backup or main power supply, with flexible, easy to use, power supply at any time, simple maintenance characteristics.
According to the different diesel oil, it can be divided into light diesel oil unit and heavy oil unit.
According to the different speed, it can be divided into high speed unit, medium speed unit and low speed unit;
According to different uses, it can be divided into land units and Marine units;
According to the different generation time, it can be divided into standby unit and long line unit;
According to the characteristics of use, it can be divided into trailer unit, quiet unit, rain protection unit and conventional unit.
Guangxi Dingbo Power Equipment Manufacturing Co., Ltd. established in 2006, is an manufacturer of diesel generator in China, which integrates design, supply, commissioning and maintenance of diesel generator set. Product covers Cummins, Perkins, Volvo, Yuchai, Shangchai, Deutz, Ricardo, MTU, Weichai etc. with power range 20kw-3000kw, and become their OEM factory and technology center.
Quality is always one aspect of choosing diesel generators for you. High-quality products perform well, have a longer lifespan, and ultimately prove to be more economical than cheap products. Dingbo diesel generators promise to provide high-quality products. These generators undergo multiple quality inspections during the entire manufacturing process, except for the highest standards of performance and efficiency testing before entering the market. To produce high-quality, durable and high-performance generators is the promise of Dingbo Power diesel generators. Dingbo has fulfilled its promise for each product. The experienced professionals will also help you choose the right diesel generating sets according to your needs. For more information, please continue to pay attention to Dingbo Power.