1. The storage position of the fuel tank must be safe to prevent fire. The fuel tank or oil barrel should be placed separately in a visible place, appropriately far away from the diesel engine, and smoking is strictly prohibited.
2. After the tank is placed, the oil level should not be 2.5 meters higher than the base of the diesel generator set. If the oil level of the large oil depot is higher than 2.5 meters, daily oil tank should be added between the large oil depot and the unit, so that the pressure of direct oil delivery is not more than 2.5 meters. Even during shutdown, fuel is not allowed to flow into the diesel engine through the intake or injection lines, relying on gravity.
3. If the customer makes the fuel tank by himself, it should be noted that the spare fuel tank is made of stainless steel or steel plate. Do not paint or galvanize the inside of the fuel tank, because they will chemically react with diesel oil, resulting in impurities that may cause damage and reduce the quality, cleanliness and combustion efficiency of diesel oil.
4. The connection of fuel oil return pipeline should not cause shock wave in fuel oil pipeline; The fuel tank shall be filled with sufficient fuel capacity for daily supply, and the fuel supply and return areas of the tank shall have perforated partitions to reduce heat exchange.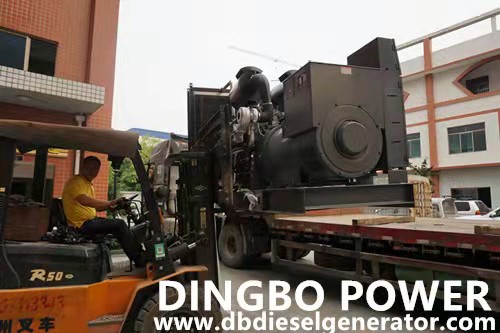 5, different types of units have corresponding standard oil tank and oil supply system, the design of a lot of types of oil tank, according to the requirements of users can be designed into a variety of capacity of separate oil tank. Users can also design their own fuel tanks. When installing the fuel tanks, users should also pay attention to the following precautions.
6. The position of the oil supply pipe end of the oil tank should be about 50MM higher than the bottom of the oil tank to prevent sediment and water from being sucked into the oil supply pipe; The resistance at the oil opening is not allowed to exceed the value specified on all performance data sheets when using clean filter elements. This resistance value is based on the fuel tank being half filled with fuel.
Guangxi Dingbo Power Equipment Manufacturing Co., Ltd. established in 2006, is an manufacturer of diesel generator in China, which integrates design, supply, commissioning and maintenance of diesel generator set. Product covers Cummins, Perkins, Volvo, Yuchai, Shangchai, Deutz, Ricardo, MTU, Weichai etc. with power range 20kw-3000kw, and become their OEM factory and technology center.
Mob.+86 134 8102 4441
Tel.+86 771 5805 269
Fax+86 771 5805 259
E-mail:dingbo@dieselgeneratortech.com
Skype+86 134 8102 4441
Add.No.2, Gaohua Road, Zhengxin Science and Technology Park, Nanning, Guangxi, China.