Maintenance of switch equipment is very important for safe and reliable operation of diesel generator set. Proper maintenance ensures system efficiency and helps ensure that your diesel generator system delivers the performance you require. Include your switchgear as part of a regular maintenance schedule designed to optimize your system and reduce the risk of system failure. In addition, switchgear maintenance will extend the operating life and overall operating costs of your critical power generation system.
Equipment maintenance plays an important role in diesel generator set. Because maintenance work has a direct impact on the performance of diesel generator set equipment, production stability, pay attention to strengthen the maintenance of diesel generator set equipment, to ensure production safety. Diesel generator equipment industry has a high technical threshold, strong professional and more complex, generator maintenance operation is more challenging, in the maintenance of equipment, most of the current maintenance work is through diesel generator maintenance manufacturers or hire professional and technical personnel to complete.
Switch Equipment Is Important in Diesel Generator Set
There are four main theories of switchgear maintenance. First, preventive maintenance is the best maintenance. Preventive maintenance on a scheduled maintenance schedule relieves operational stress and allows you to tailor operations around tasks. This is closely related to risk-based maintenance, which allows you to perform preventive maintenance tasks based on known failures or defects of a particular system. Risk-based maintenance can serve systems quickly and efficiently.This affects maintenance performance based on system health. State-based maintenance involves analyzing data from previously tested and maintained services to determine if there are any factors that indicate the need for a specific service or component replacement.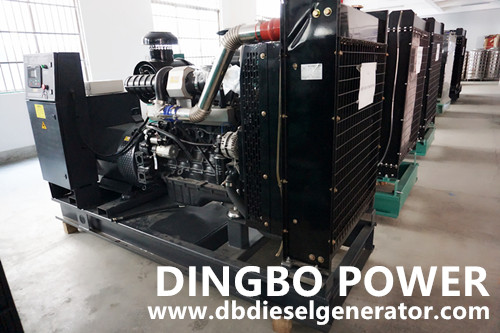 Finally, corrective maintenance. Corrective maintenance aims to solve known problems and restore the system to normal operation. This is the most expensive because it requires taking the system offline to perform the fix. This also means that you must wait until the generator technician arrives with the right tools and replacement components.
Dinbo power's generator technicians are masters of keeping switchgear running. Dingbo can repair and maintain circuit breakers, contactors, switches, RMU, etc. We recommend a thorough inspection of your switchgear at least once a year. This helps ensure that you always time preventative switchgear maintenance without scheduling emergency corrective maintenance. We can also customize our maintenance services and adjust schedules when your remote monitoring system shows potential problems brewing. Top bo power always adhere to the clear development direction and the general pattern, creating a powerful cloud platform management system platform, to provide users with remote control unit, monitoring, security, etc., focus on the user's intelligent management and good operation of diesel generating set, the top power innovation comprehensive mining technology, create a good development momentum.
At present, China's manufacturing industry is in the key period of profound transformation, top bo power as China's leading research and development and production of diesel generating sets brand, has always been committed to back-up power for various industries to provide quality services, continuously upgrade and to use intelligent platform, bring more convenient for users, smooth, personalized products and services experience.