What are the classification methods of generators in yuchai generator sets?

There are many kinds of generators, and there are many kinds according to different classification methods, so what are the classification methods of generators? Let's take a look at yuchai generator set.
First, the generator according to the conversion of electric energy
According to the way of converting electric energy, it can be divided into ac generator and DC generator.
Alternators are classified into synchronous generators and asynchronous generators. Synchronous generators are divided into hidden pole synchronous generators and salient pole synchronous generators. Synchronous generator is the most commonly used generator in modern power stations, while asynchronous generator is rarely used.
Ac generator sets can be divided into single-phase generator and three-phase generator. The output voltage of three-phase generator is 380 VOLTS and that of single-phase generator is 220 volts.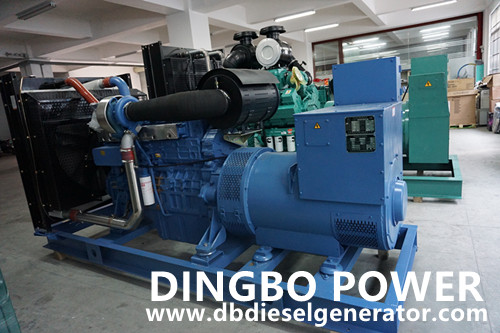 Ii. Generator excitation mode
According to the excitation mode can be divided into brush excitation generator and brushless excitation generator. The excitation mode of brushless excitation generator is single excitation, and the excitation mode of brushless excitation generator is self-excitation. The rectifier of the independent excitation generator is on the stator of the generator, while the rectifier of the self-excited motor is on the rotor of the generator set.
Three, yuchai generator drive power
There are many forms of generator driving power, common power machines are:
(1) Wind turbines
Wind turbines rely on the wind to turn them and generate electricity. This generator does not need to consume extra energy, is a pollution-free generator;
(2) Hydroelectric generators
Hydrogenerator is a kind of equipment that makes use of the difference of water flow to generate electricity and drive the generator to generate electricity. It also makes use of green natural resources to generate electricity, which is also called hydrogenerator
(3) Oil-fired generator
Fuel generators are divided into diesel generators, gasoline generators, coal-fired generators and so on.
Guangxi Dingbo Power Equipment Manufacturing Co., Ltd. established in 2006, is an manufacturer of diesel generator in China, which integrates design, supply, commissioning and maintenance of diesel generator set. Product covers Cummins, Perkins, Volvo, Yuchai, Shangchai, Deutz, Ricardo, MTU, Weichai etc. with power range 20kw-3000kw, and become their OEM factory and technology center.
WHY CHOOSE US?
We strong technical research and development strength, advanced manufacturing technology, modern production base, perfect quality management system, sound after-sales service guarantee to provide safe, stable and reliable power guarantee for mechanical engineering, chemical mines, real estate, hotels, schools, hospitals, factories and other enterprises and institutions with tight power resources.
From R&D to production, from raw material procurement, assembly and processing, finished product debugging and testing, each process is strictly implemented, and each step is clear and traceable. It meets the quality, specification and performance requirements of national and industrial standards and contract provisions in all aspects. Our products have passed ISO9001-2015 quality system certification, ISO14001:2015 environmental management system certification, GB/T28001-2011 health and safety management system certification, and obtained self import and export qualification
DINGBO POWER
www.dbdieselgenerator.com
Mob.: +86 134 8102 4441
Tel.: +86 771 5805 269
Fax: +86 771 5805 259
E-mail: dingbo@dieselgeneratortech.com
Skype: +86 134 8102 4441
Add.: No.2, Gaohua Road, Zhengxin Science and Technology Park, Nanning, Guangxi, China.