At present, the market competition of diesel generator manufacturing industry is becoming increasingly fierce. The price of diesel generator is uneven. Some people spend a lot of money, but choose fake and refurbished machines, which obviously affects people's legitimate rights and interests. In what way does the price of diesel generators fluctuate? Now the generator manufacturer Dingbo electric power for you to give a brief introduction.
The manufacturing cost of diesel generator sets is greatly affected by the market fluctuation of raw materials. Key raw materials include steel, copper, etc. The price rise of key raw materials will have a great impact on generator manufacturers.
Manufacturer Dingbo Power analyzes what factors affect the price of diesel generators
Diesel generator set, including diesel generator and motor two parts, its price is also due to the two parts of the brand and configuration is not the same. In the same diesel generator, the same power, the use of different motor, the performance of the whole diesel generator set is not the same. We choose the diesel generator set, the use of its performance is relatively more important, so we must be careful when choosing the diesel generator set, but also with their own needs to consult the diesel generator manufacturer, so as to choose the matching generator.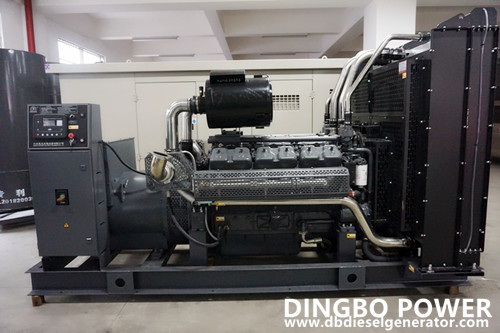 When you buy a generator, you should pay attention to the applicable power and standby power. This is because the price of the generator and the power have a larger connection. There are many businesses with small charge and large, shoddy condition exists.
Dingbo Power has extensive cooperation with Shanghai Chai Generator set, Cummins generator set, Weichai generator set, Perkins generator set, Volvo generator set and other companies, and has become OEM supporting factory and research center, Dingbo cloud intelligent cloud data center can manage the customer generator set. For example, common fault handling and equipment maintenance can be supervised. Smart phones and computers can be used to remotely control the generator set to enhance management level and brand benefits. Remote video conferencing, supervision, maintenance and service integration can be realized. And Ding Bo electric power has outstanding testing instruments, excellent production process, technical expertise, sound quality management system, with strong research and development technology level, focus on providing you with excellent generator sets of major brands, welcome to visit.
DINGBO POWER is a manufacturer of diesel generator set, the company was founded in 2017. As a professional manufacturer, DINGBO POWER has focused on high quality genset for many years, covering Cummins, Volvo, Perkins, Deutz, Weichai, Yuchai, SDEC, MTU, Ricardo, Wuxi etc, power capacity range is from 20kw to 3000kw, which includes open type, silent canopy type, container type, mobile trailer type. So far, DINGBO POWER genset has been sold to Africa, Southeast Asia, South America, Europe and Middle East.