Dingbo remins you: you need to know what configuration, how much power cummins generator? To understand cummins generator prices, these basic information is indispensable. Why do you say that?
Cummins generator with different configuration and power prices are different:
1. Power size
Cummins generators of different powers have different prices. When the user chooses the power of the generator set, he should let the electrician to calculate in advance or let the manufacturer choose the generator set suitable for the power.
2.configuration,
Cummins generator configuration has a lot of, in addition to the standard configuration, there are optional configuration (cost additional plan) like mobile trailer, canopy, automation, static speaker, different configuration function is different, the user should choose the appropriate unit configuration according to the specific work needs.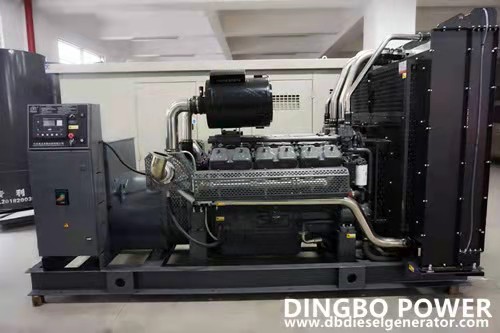 3. Generator demand
How much market demand affects the price of Cummins generator. Demand increases, quotation increases, demand decreases, quotation decreases. As the weather gets hotter and electricity consumption increases, natural weather also brings generators up. When it's cold, there's less demand for generators, relatively speaking, and generators go down.
4.supply
Supply also affects the price of generators. Supply excess demand, generator quotation falls, supply is less than demand, generator rise.
5.the value
Cummins quality also affects the quotation. Generator quotations fluctuate around the value of generators.
DINGBO POWER is a manufacturer of diesel generator set, the company was founded in 2017. As a professional manufacturer, DINGBO POWER has focused on high quality genset for many years, covering Cummins, Volvo, Perkins, Deutz, Weichai, Yuchai, SDEC, MTU, Ricardo, Wuxi etc, power capacity range is from 20kw to 3000kw, which includes open type, silent canopy type, container type, mobile trailer type. So far, DINGBO POWER genset has been sold to Africa, Southeast Asia, South America, Europe and Middle East.
WHY CHOOSE US?
We strong technical research and development strength, advanced manufacturing technology, modern production base, perfect quality management system, sound after-sales service guarantee to provide safe, stable and reliable power guarantee for mechanical engineering, chemical mines, real estate, hotels, schools, hospitals, factories and other enterprises and institutions with tight power resources.
From R&D to production, from raw material procurement, assembly and processing, finished product debugging and testing, each process is strictly implemented, and each step is clear and traceable. It meets the quality, specification and performance requirements of national and industrial standards and contract provisions in all aspects. Our products have passed ISO9001-2015 quality system certification, ISO14001:2015 environmental management system certification, GB/T28001-2011 health and safety management system certification, and obtained self import and export qualification.
Contact Us
Mob.: +86 134 8102 4441
Tel.: +86 771 5805 269
Fax: +86 771 5805 259
E-mail: dingbo@dieselgeneratortech.com
Skype: +86 134 8102 4441
Add.: No.2, Gaohua Road, Zhengxin Science and Technology Park, Nanning, Guangxi, China.