Which is better, a generator or a battery backup?
When you live in a place with bad weather or frequent power cuts, it is a good idea to equip your home with backup power supply. There are various types of backup power systems on the market, but each has the same main purpose: to keep lights and appliances on in case of power failure.
In the past, fuel driven backup generators (also known as full house generators) dominated the backup power market, but reports of the risk of carbon monoxide poisoning prompted many people to look for alternatives. Backup batteries have become a more environmentally friendly and possibly safer option than traditional generators.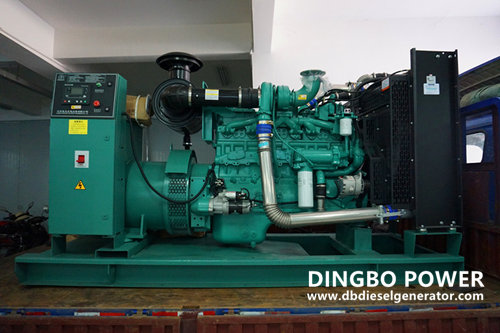 Although performing the same functions, the backup battery and generator are very different devices. Each has a specific set of advantages and disadvantages, which we will describe in the following comparison guide. Read on to understand the main differences between backup batteries and generators and decide which option is right for you.
Backup battery
The home battery backup system stores energy that you can use to power your house during a power outage. Backup batteries run on electricity, whether from your home solar system or from the grid. Therefore, they are much better for the environment than fuel generators.
In addition, if you have a time-sharing utility plan, you can use a backup battery system to save energy costs. You don't have to pay high electricity bills during peak hours. Instead, you can use the energy in the backup battery to power your home. During off peak hours, you can use electricity as usual (but cheaper).
Generator set
On the other hand, the standby generator is connected to your distribution board and starts automatically in case of power failure. Generators operate on fuel to maintain power supply during power outages - usually natural gas, liquid propane, or diesel. Other generators have a dual fuel function, which means they can operate with natural gas or liquid propane.
Some natural gas and propane generators can be connected to your gas pipeline or propane tank, so there is no need to add them manually. However, the diesel generator needs to be filled with diesel to continue operation.
Backup battery and generator: how do they compare?
Price
In terms of cost, backup battery is a more expensive early choice. But the generator needs fuel to run, which means that over time, you will spend more time maintaining a stable fuel supply.
To use the backup battery, you need to pay in advance the cost of the backup battery system and the installation cost (each cost is in thousands). The exact price will vary depending on the type of battery you choose and the number of batteries you need to power your home. For diesel generator sets, the specific cost depends on several factors, including the size of the generator, the type of fuel it uses, and the amount of fuel it uses to operate.
Installation
Backup batteries have a slight advantage in this category because they can be installed on the wall or floor, while generator installation requires some extra work. In any case, you need to hire a professional to do either installation, both of which require a full day's work and can cost thousands of dollars. Sure, if you have your own engineers, it will be better.
Maintenance
Backup batteries are clearly the winners in this category. They are quiet, operate independently, produce no emissions and do not require any continuous maintenance.
On the other hand, the generator may be very noisy and destructive when used. They also emit exhaust or smoke, depending on the type of fuel they operate on - which may irritate you or your neighbors.
Escort your home
Backup generators easily outper form backup batteries in terms of how long they can power your home. As long as you have enough fuel, the generator can run continuously for up to three weeks at a time (if necessary).
Dingbo Power diesel generator set is built according to world-class standards, with excellent efficiency, low fuel consumption and compliance with global emission regulations. It can provide 20kw~2500kw (20 ~ 3125kva) power generation capacity. Generator sets have a variety of options to meet your power needs and simplify the selection and installation process. Learn about power systems designed to meet your needs. Contact us right now to get more details and price, our sales email is dingbo@dieselgeneratortech.com.