In August 2023, Guangxi Dingbo Power Equipment Manufacturing Co., Ltd. successfully signed an export trade contract with a Malaysian purchaser for one 200kw silent Volvo diesel generator set. The production has been completed and will be ready for shipment in September 2023. it will soon be able to meet Malaysia's energy supply needs. The customer visited Dingbo Power's factory in August 2023 and praised Dingbo Power's diesel generator set on the spot. They immediately signed a contract with Dingbo Power and paid a prepayment. It is an honor for Dingbo Power to receive the support and trust of this customer. Dingbo Power will strictly control the quality of the units, timely deliver and provide high-quality services to customers, and never disappoint their trust in Dingbo Power.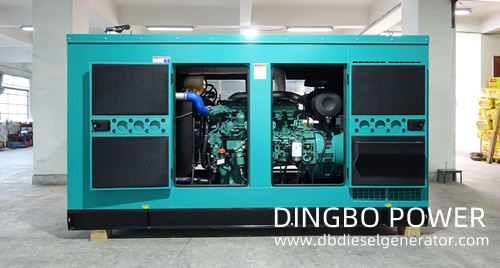 The genset is equipped with a Volvo engine TAD841GE and a Leroy Somer Alternator TAL-A46-D, and the controller uses SmartGen HGM6120CAN. According to the customer's needs, the customer has customized a built-in ATS 400A. In the event of a power outage, the automatic transfer switch (ATS) will automatically transfer power from the grid to the diesel generator. This means that when there is a power outage, the diesel generator will automatically start without the need for a dedicated person to start it. In addition, there is no need for any specialist to manually shut down the generator - it will automatically shut down and switch back to the power grid when power is restored. This is very convenient.
The main technical parameters of the genset
| | | |
| --- | --- | --- |
| Output power: 200KW/250KVA | Stable voltage adjustment rate ≤ ± 0.5% | Frequency adjustment rate ≤ ± 1% |
| Rated voltage: 415/240V | Transient voltage regulation rate ≤ 20~-15% | Transient adjustment rate ≤ ± 10-7% |
| Rated current: 348A | Voltage recovery time ≤ 15S | Frequency stability time ≤ 5S |
| Rated frequency: 50HZ | Volatility ≤ ± 0.5% | Volatility ≤ 0.5% |
Main parameters of diesel engine
| | |
| --- | --- |
| Model: TAD841GE | Speed:1500r/min |
| Type: Four stroke | Speed regulation method: electric control |
| Number of cylinders: 6 | Starting method: 24VDC electric startin |
| Prime/Standby power: 220/242KW | Bore stroke: 110 × 135mm |
| Inspiration method: Turbo Charged | Cooling system: water cooling |
| Fuel System: Direct injection | Displacement: 7.7L |
The 200KW Volvo diesel generator set model TAD841GE of Dingbo Power has won the favor of global customers due to its reliable performance, strong horsepower, green environmental protection, and humanized safety design. It has advantages such as excellent starting performance, stable voltage, reliable operation, low emissions, low noise, and easy maintenance. It has good economy and good adaptability to high altitude.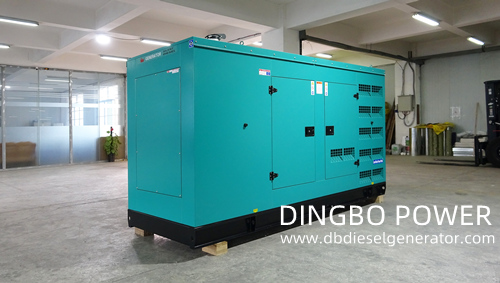 Dingbo Power has 17 years of experience in diesel generator manufacturing and has won the trust of many buyers. In recent years, Dingbo Power's diesel generator sets have become the preferred driving force in the generator market with excellent product performance and excellent service insurance. To meet the requirements of different users, Dingbo Power also provides special functional gensets such as self switching, self switching, and three remote monitoring, automatic grid connection system, and low noise, trailer and other different voltage frequencies. If you would like to purchase a diesel generator set, please feel free to contact us via email dingbo@dieselgeneratortech.com .