On October 8, 2022, Guangxi Dingbo Power Equipment Co., Ltd. reached a cooperative relationship with a buyer in Peru and signed an export trade contract for a 50kw silent Yuchai diesel genset. The genset has a compact structure, small footprint, strong noise reduction and noise reduction capabilities, and the box is made of moisture-proof, anti-corrosion, and sunscreen materials, making it a reliable choice for customers at home and abroad. Thank you very much for the customer's support and trust in Dingbo Power. Dingbo Power promises to adhere to quality first and provide high-quality services, let customers to buy with peace of mind and use with peace of mind.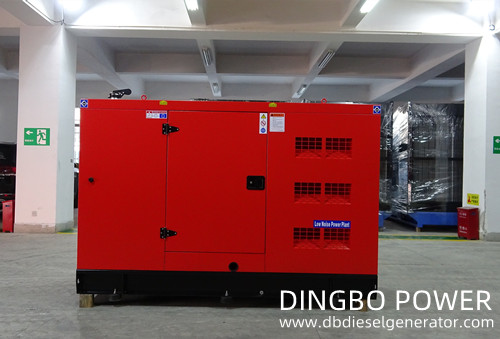 The diesel generator set is configured as follows:
| | | |
| --- | --- | --- |
| | Brand name | Model |
| Diesel engine | Yuchai | YC4D80Z-D20 |
| Alternator | Shanghai Stamford | GR225D |
| Controller | SmartGen | HGM6110N |
The main technical parameters of the genset:
| | | |
| --- | --- | --- |
| Output power: 50KW/63KVA | Stable voltage adjustment rate : ≤ ± 0.5% | Frequency adjustment rate: ≤ ± 1% |
| Rated voltage: 380/220V | Transient voltage regulation rate : ≤ 20~-15% | Transient adjustment rate: ≤ ± 10-7% |
| Rated current: 90A | Voltage recovery time: ≤ 15S | Frequency stability time: ≤ 5S |
| Rated frequency: 60Hz | Volatility: ≤ ± 0.5% | Volatility: ≤ 0.5% |
The 50kw silent Yuchai diesel generator set is powered by Yuchai YC4D series engine. What are the main features of YC4D model?
1.The engine body, cylinder head, crankshaft connecting rod and other main structures have been tested for a long time, ensuring the high reliability of the entire machine.
2. Adopting a cylinder head integrated water outlet main design, reducing sealing surfaces and improving sealing reliability.
3. Adopting advanced and mature BOSCH electronic control common rail+efficient turbocharging technology, precise control of fuel injection quantity, sufficient intake, ensuring that the diesel engine burns fully and emits less emissions under different load conditions.
4. Good transient speed regulation, strong loading capacity, and meeting the G3 level requirements for generator set performance.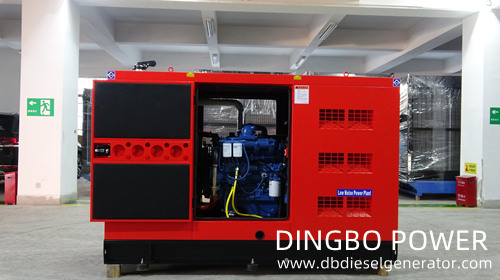 As a well-known domestic generator, the Yuchai generator has excellent power and stable performance, making it ideal for continuous use in power shortage areas or as a backup power source. Dingbo Power can provide you with diesel generator of well-known brands at home and abroad, such as Yuchai, Shangchai, Weichai, Jichai, Sweden Volvo, Cummins, etc., and provide safe, stable and reliable power guarantee for mechanical engineering, chemical mines, factories, hotels, real estate, schools, hospitals and other enterprises and institutions with limited power resources. If you are interested in diesel generator set or would like to buy diesel generator, please contact us by email dingbo@dieselgeneratortech.com.