On March 28, Yuchai received a letter of thanks from the Beijing Winter Olympics Organizing Committee. This official thank-you letter highly affirmed Yuchai's successful completion of the transportation service guarantee task of the Beijing Winter Olympic Games with high quality and zero fault performance as the main force.
In the past Beijing Winter Olympics, 1855 large and medium-sized buses equipped with Yuchai engine participated in commuter services, accounting for more than 90%, and 96% of them were national six products with lower carbon and environmental protection. Yuchai's special service support team for the Winter Olympics includes more than 100 headquarters engineers and local service stations. The starting point of the service cycle was moved forward to nearly one month before the start of the Winter Olympic Games until the end of the Winter Olympic Games and the winter Paralympic Games. The whole process lasted more than 70 days. During the service period of the Winter Olympic Games, the Yuchai service team cooperated with both inside and outside to not only strictly abide by the epidemic prevention requirements, but also solidly and efficiently organize the supply of accessories and timely provide technical support under the environment with the lowest air temperature of - 30 ℃.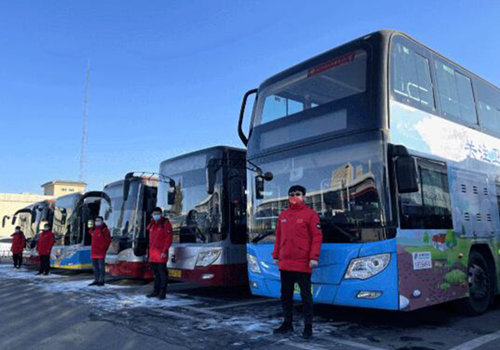 Finally, the service vehicles equipped with yuchaixin handed over the excellent answer sheet of more than 180000 trips in total, more than 9 million kilometers in total, zero delay, zero fault and zero complaint in the whole process, which provided a strong guarantee for the wonderful holding of the event, once again showed the strength and charm of made in China to the world and added luster to the Chinese brand.
For Yuchai, the thank-you letter from Beijing Winter Olympics Organizing Committee is both encouragement and encouragement. For Dingbo power, Yuchai's proud achievements are also an encouragement. As an OEM manufacturer of Yuchai engine generators, Dingbo power will not forget its original intention and move forward bravely like Yuchai, and show the excellent image of China's power brand with high standards and high-quality products and services.
Dingbo Power is a manufacturer of diesel generators in China, founded in 2006, only focuses on high quality product, such as Cummins, Volvo, Yuchai generator, Perkins, Weichai, Shangchai, Ricardo, MTU, Deutz etc. Power range can have 25kva~3125kva. All products have CE and ISO certificate. Contact us by email dingbo@dieselgeneratortech.com if you have purchase plan of diesel generato set.