Over the past month, the situation of epidemic COVID-19 prevention and control in Shanghai has been affecting everyone's heart. Major enterprises have come forward one after another to provide important support and guarantee for the supply of materials such as life, medical treatment and epidemic prevention in Shanghai. In this invisible epidemic COVID-19, Shangchai power also actively participated in the anti epidemic in Shanghai together with major enterprises.
Power guarantee is an important part of the construction of the shelter hospital. After careful selection, several sets of generator sets equipped with Shangchai engine are transported to each prescription cabin hospital to undertake the important task of providing common power supply and emergency power supply for the shelter hospital. More than 100 diesel power H (4h, 7h), D (9D), e (12e, 13e), K (25K) series engines operate efficiently and output efficiently for more than one month in many shelter hospitals, such as Shanghai World Expo, National Convention and Exhibition Center, Pudong New International Expo Center, Minhang Gymnasium and Jiading automobile city.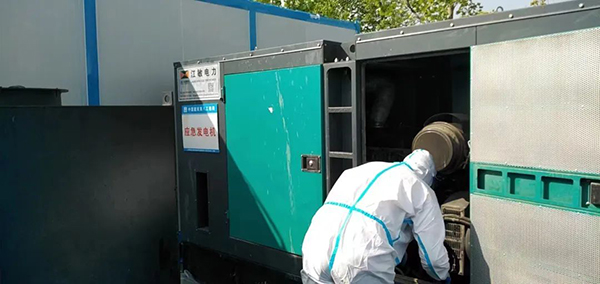 Among them, in the shelter Hospital of the International Convention and Exhibition Center, eight Shangchai power station engines have operated at high load for more than 500 hours to ensure the efficiency and reliability of the power supply link. The relevant person of the construction party said: Shangchai has high power efficiency, fast response and reliable quality. In particular, the high-power generator sets supporting 13e and 25K have performed well, which effectively ensures the development of our work.
Shangchai power service team is always on standby for 24 hours, allocated and reserved sufficient accessories, and carried out careful maintenance for the engine to ensure that the generator set is always in the best condition. At the same time, on the premise of doing a good job in epidemic prevention, Shangchai power production workshop strives to ensure that the production line does not shut down, ensure the delivery capacity of important products, and provide sufficient generators for the front line of epidemic prevention and economic construction.
Now, the epidemic situation in Shanghai is getting better, the haze is gradually dispersing and the dawn is approaching. I believe that with the unremitting efforts of all sectors of society, Shanghai will finally overcome the epidemic situation! As an authorized OEM manufacturer of Shangchai generator, Dingbo power is proud of Shangchai's high-quality products and high-quality services. Over the years, Dingbo power has also been innovating continuously to help China's economic construction with advanced products and considerate services. Contact us by email address dingbo@dieselgeneratortech.com if you are interested in Shangchai diesel generators.