Warmly congratulate Guangxi Dingbo Power Equipment Manufacturing Co., Ltd. and Guangxi Guiken Jinmao Animal husbandry Co., Ltd. on the successful signing of seven Yuchai diesel generator sets on November 24, 2020. It is understood that the seven diesel generator sets are divided into two 250KW Yuchai generator sets, one 400KW Yuchai generator set and four 1000kW Yuchai diesel generator sets, All units will be used as standby power supply for the construction project of the same breeding pig farm.
Guangxi Guiken Animal Husbandry Co., Ltd. was established on October 25, 2019. The business scope of the company includes: animal husbandry; Wholesale of agricultural products; Wholesale of other agricultural and animal husbandry products; Primary processing activities of agricultural products; Animal husbandry professional and auxiliary activities; Agricultural and sideline products processing; Technology promotion service; Slaughtering and meat processing; Manufacturing and marketing of veterinary drugs, dairy products, beverages and fertilizers; Road freight transport; Import and export trade, etc.
China is a big pig country. With the increasing expansion of the pig industry, many equipment have been introduced into the major pig farms, which can effectively improve the production level of the pig industry and facilitate the management of pig farmers.The diesel generator set is one of the essential equipment. The traditional breeding industry needs more mechanized operation when the scale becomes larger. The feed processing, breeding equipment, ventilation and cooling equipment are all mechanized, and the use of mechanical tools determines that the breeding industry's demand for power is uninterrupted for a minute. In addition to the normal power supply of the municipal power supply, the diesel generator set should also be considered as the standby power supply.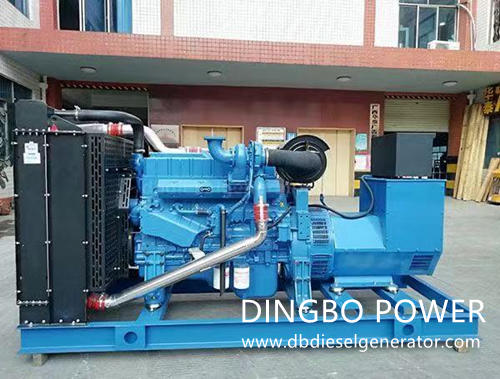 The customers have purchased 7 sets of diesel generator sets with Yuchai diesel engine as supporting power. The products are characterized by compact structure, large power reserve, stable operation, good speed regulation performance, low fuel consumption, low emission and low noise, which are favored by the majority of users.
If you want to buy a generator, you can look for Dingbo power. After more than ten years of technical training, Guangxi Dingbo Power Equipment Manufacturing Co., Ltd. can customize 30kw-3000kw diesel generator sets with various specifications, such as ordinary type, automation, four protection, automatic switching and three remote monitoring, low noise and mobile type, automatic grid connected system and other special power requirements according to customer needs. The products are durable and reliable Safe and stable.
If you want to know more about diesel generator, please contact us by email dingbo@dieselgeneratortech.com.