Guangxi Dingbo Power Equipment Manufacturing Co.,Ltd signed a contract with Chongzhuo Huixin Building materials Co., Ltd for trailer mobile 30kw diesel generator powered by Yuchai engine. The 30kw diesel generator is also rainproof and dustproof. Thanks for the client's support. And Dingbo Power will provide after-sales service, during warranty period will provide free maintenance service and guide to solve technical problem.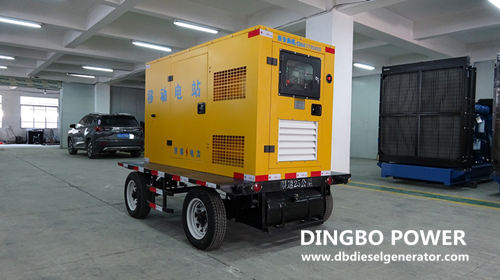 The trailer mobile rainproof dustproof 30kw diesel generator is equipped with Yuchai engine YC4D60-D21 and Shanghai Stamford alternator. Dimensions is 2300 x 1710x 1930mm.
Yuchai YC4D series engine developed by Guangxi Yuchai Machinery Co.,Ltd, is classic power product with high hand awareness and high market recognition; and market holding of its more than 500,000 sets; the engine used for generator unit is developed based on it, and is characterized by reliability and durability, energy-saving and environment-friendly, compact structure, strong transient loading capability and good maintainability.
Therefore, the delivery time of Yuchai engine is very fast, so that our diesel generator set powered by Yuchai engine also have faster delivery time. Many clients prefer to use Yuchai engine.
Guangxi Dingbo Power Equipment Manufacturing Co.,Ltd specializes in providing trailer mobile generator and rainroof dust-proof diesel generator sets and to create comfortable mobile trailer diesel generator sets for new and old customers. It can also provide silent generator sets for hotels, enterprises, medical institutions and other industries to deal with noise reduction services. It can supply intelligent equipment such as automatic startup, parallel operation and microcomputer real-time monitoring according to user requirements. The main products are Cummins generator, Perkins generator, Yuchai generator, Volvo generator, etc.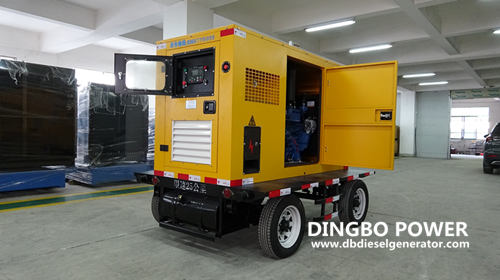 If you care about product quality than price, welcome to contact Dingbo Power, we can provide you good product and service to let the product give play to it max. value. Whatsapp number +8613471123683