In July 2021, our company and Guangxi Intercontinental Hotels Co., Ltd. successfully signed contract of two 1000KVA Yuchai diesel generator sets, which will be used for emergency backup power supply for Beihai Yintan Intercontinental Hualuxe Hotel and Resort Project in China.
Beihai Yintan Intercontinental Hualuxe Hotel and Resort project was developed and constructed by Guangxi Intercontinental Hotels Co., Ltd., with a total investment of 600 million yuan. It is located in the B4 plot of the east section of No. 3 Road in the Yintan National Tourism Resort. It covers an area of 158 mu with guest rooms. 450 rooms are the flagship high-star hotel project integrating food, accommodation, entertainment, shopping and travel. It is a construction project that the Beihai Municipal Party Committee and the Municipal Government attaches great importance to, and is one of the key projects of Beihai Yintan's "6+N" It is currently the international high-star hotel with the largest planned construction area, the most investment, and the most distinctive operation and management. Thanks to Guangxi InterContinental Hotels Co., Ltd. for choosing us as the supplier for this diesel generator procurement project. Thanks to InterContinental Hotels for supporting our company!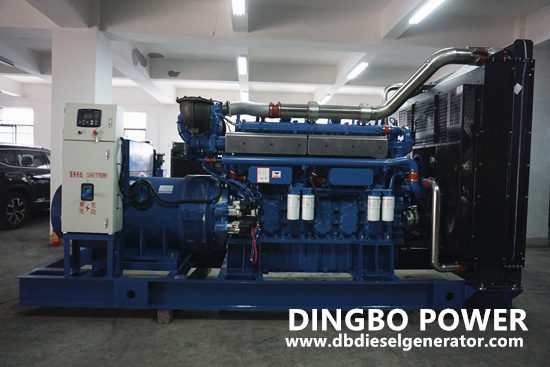 The 2 sets of 1000kva diesel generator set manufactured by Dingbo Power is powered by Yuchai engine model YC6C1320-D31, which is manufactured by Guangxi Yuchai Machinery Co.,Ltd in China, coupling with Shanghai Stamford alternator and equipped with 2 sets ATS. This product integrates Yuchai Group's rich diesel engine design experience and advanced technology at home and abroad, and inherits the excellent characteristics of Yuchai's machines. It has the advantages of compact structure, large power reserve, stable operation, good speed regulation performance, low fuel consumption, low emissions, etc.
Main technical specifications of 1000kva diesel generator set with Yuchai engine
Manufacturer of genset: Guangxi Dingbo Power Equipment Manufacturing Co.,Ltd
Diesel engine brand/model
YuchaiYC6C1320-D31
Prime/standby power
800KW/880KW
Rated voltage
AC 400V/230V
Transmission line
3 phase 4 wire
Rated speed
1500rpm
Frequency
50Hz
Steady-state voltage adjustment frequency
±1%
Voltage recovery time
≤1.5S
Transient voltage regulation rate
≤+20~15%
Voltage fluctuation rate
≤0.5%
Steady state voltage regulation rate
±0.5%
Excitation method
Brushless excitation system
Frequency adjustment rate
≤5%
Frequency fluctuation rate
≤5S
Speed control system
Electronic speed control
Speed mode
Electronic speed control
Cooling way
Water-cooled
Air intake mode
Turbocharged intercooled
Start mode
24V-DC electric start
Power factor
0.8lag
Start system
24VDC power supply drives the motor and is equipped with a charging generator。
Emission requirements
China Stage III ( Euro Stage III)
The power outage of the hotel not only means loss of revenue, but also may lead to a variety of security issues, security risks, and a decline in customer trust in the hotel. Therefore, whether the hotel correctly installs and maintains the standby diesel generator is closely related to whether the hotel can avoid inconvenience and loss. Guangxi Dingbo Power Equipment Manufacturing Co., Ltd. was established in 2006. It is a Chinese diesel generator brand OEM manufacturer integrating design, supply, debugging and maintenance of diesel generator sets. The company has a modern production base, a professional technical research and development team, advanced manufacturing technology, a complete quality management system, and remote monitoring of top cloud service guarantees. From product design, supply, debugging, after-sales maintenance, to provide you with safety and stability , reliable power protection. Contact us in email dingbo@dieselgeneratortech.com to get more information.