In March 2022, our company and Nanning Atlantic Real Estate Co., Ltd. successfully signed a contract of 800kw Ricardo engine generator, which is used for the emergency backup power supply of the Kaixuan No. 1 Shangshuiwan project.
The diesel generator set purchased by the user this time uses the TAD800GE Ricardo diesel engine developed and produced by Jiangsu Ricardo Engine Co., Ltd., which is a new generation of energy-saving products developed by introducing Ricardo advanced technology. The equipment has a unique combustion system, which makes the cold start of the diesel engine faster, the power is stronger, and the economic and technical indicators are better. In addition, it is equipped with a monitor and emergency stop. When the water temperature, oil temperature, oil pressure and speed exceed the allowable range, it can realize automatic alarm and stop.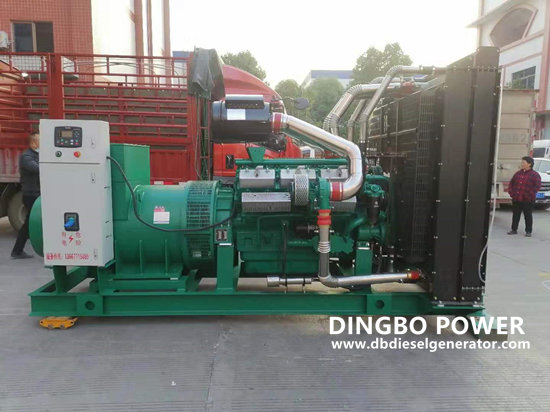 In terms of Ricardo generator set safety:
1. The wet cylinder liner can be replaced, the heat dissipation effect is good, and it is easy to replace.
2. All types of parts have strong versatility, high degree of serialization, convenient maintenance and more safety.
3. Use Ricardo's latest product design, high-quality materials, manufacturing process and production technology, in line with Ricardo's global standards; after millions of hours of testing, it has a longer service life and lower maintenance costs, Superior quality and reliable performance.
4. Dingbo Power has a comprehensive and complete after-sales service and warranty claim system, allowing you to buy and use genuine Ricardo parts with confidence.
As a commonly used special power generation equipment, generator sets have become common and necessary emergency power generation equipment in real estate, shopping malls, schools, gas stations, outdoor operations, enterprises and other industries due to their particularity. Constantly increasing, a higher standard is put forward for the quality and service of the generator set. Dingbo series generator set is a star product with high market selection rate and enjoys a high reputation in the market, and its excellent quality has been unanimously recognized and appreciated by the industry and customers. For more information or advice, please contact us online or by email dingbo@dieselgeneratortech.com.